In the wake of the whole "Occupy" movement in the States, I suppose I should have assumed that there would eventually be international chapters of the idea as well. The idea honestly didn't occur to me, though, until my friend Niko happened to mention it when we met up one afternoon in Hong Kong.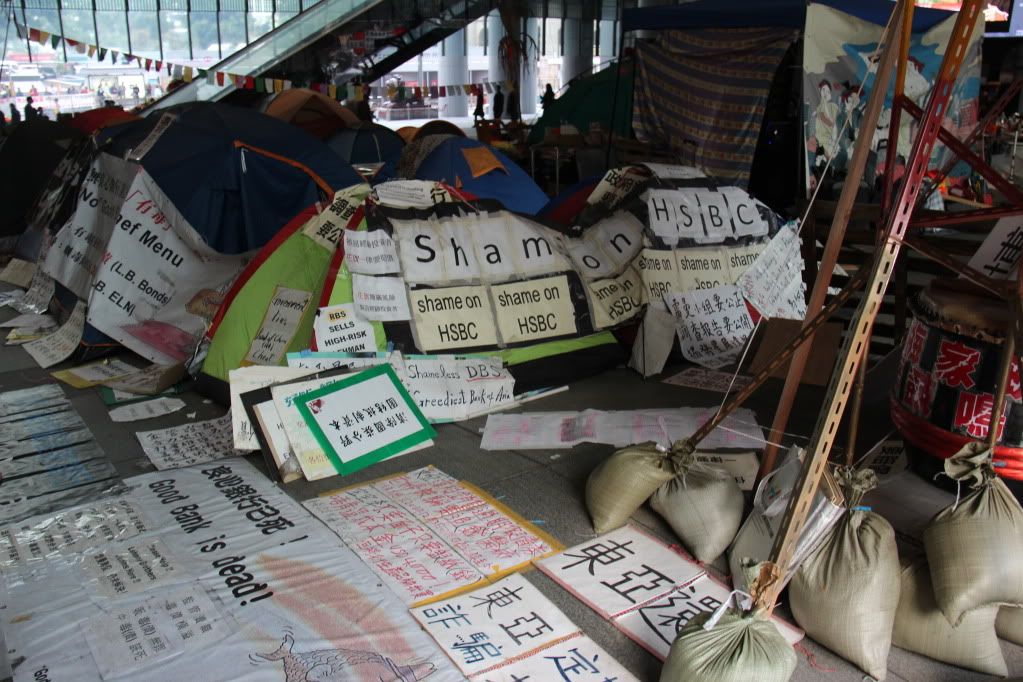 I should say, here, that in spirit I'm with these guys. Banks/Insurance Companies/The Man do all kind of suck, and it would be nice to see that change.  That being said, I don't think this is going to do it:
Occupy HSBC (HSBC being one of the big international banks with offices in HK) seems like nothing so much as a disorganized urban-tenting exhibition in the heart of Central Hong Kong.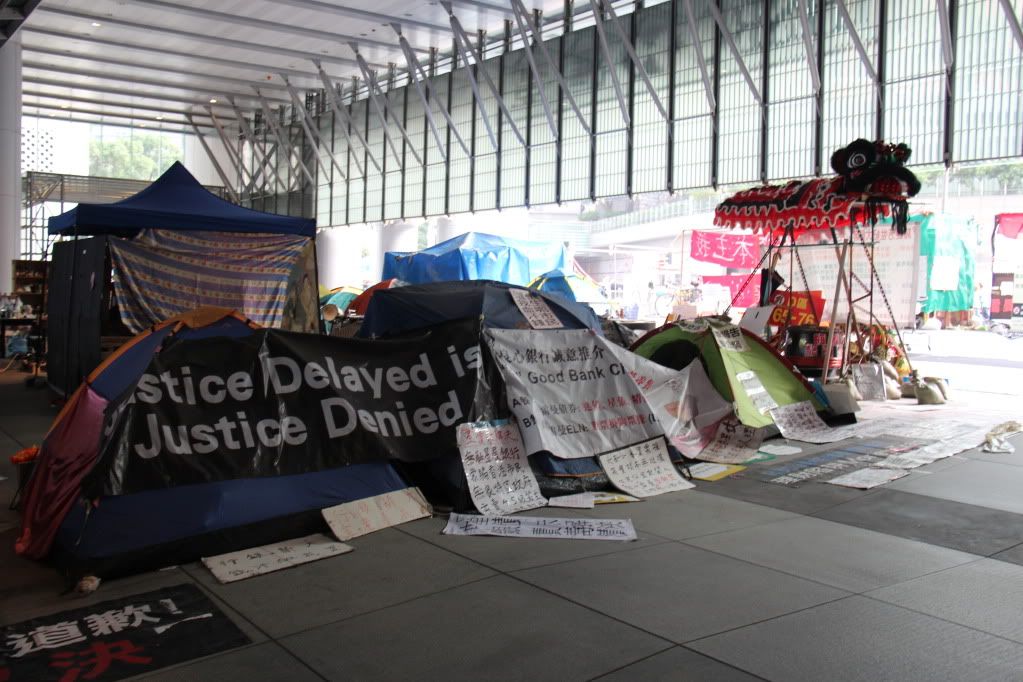 I'm all for social change and balancing the scales of justice and all that liberal-minded social agenda stuff, but signs on empty tents and 3 guys sitting on a couch beside crates full of empty bottles isn't going to be the agent for that change.
——
Planning to spend time in Hong Kong? Keep in mind that accommodation can be expensive around here. Check out HostelBookers for info on hostels in Hong Kong.