Exploring the Vienna Woods:
Mayerling, Seegrotte, and Heiligenkreuz Abbey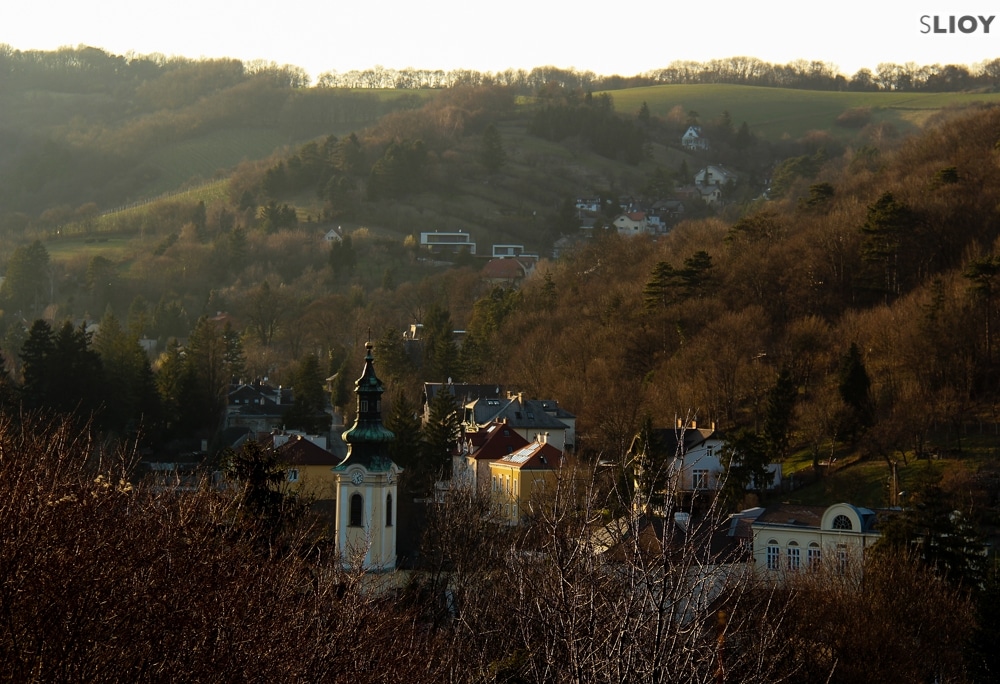 The 'Vienna Woods'. Rising to the northwest of Vienna atop the very first foothills of the Austrian Alps, the Wienerwald is a beautiful green belt and UNESCO Biosphere Reserve actually within the city limits of Vienna. With over 500 square miles of forest to wander through, it also makes the perfect day trip to get out of Vienna proper and do some biking or light hiking. Indeed this is one of the planned uses for the Vienna Woods, with 39 mountain biking trails and 12 hiking routes. Not feeling quite so ambitious? Vienna is ALSO the only city with proper vineyards inside the city limits as well, and you can sample the fruits of these vineries at the Heuriger restaurant/taverns in the small communities that dot the woods.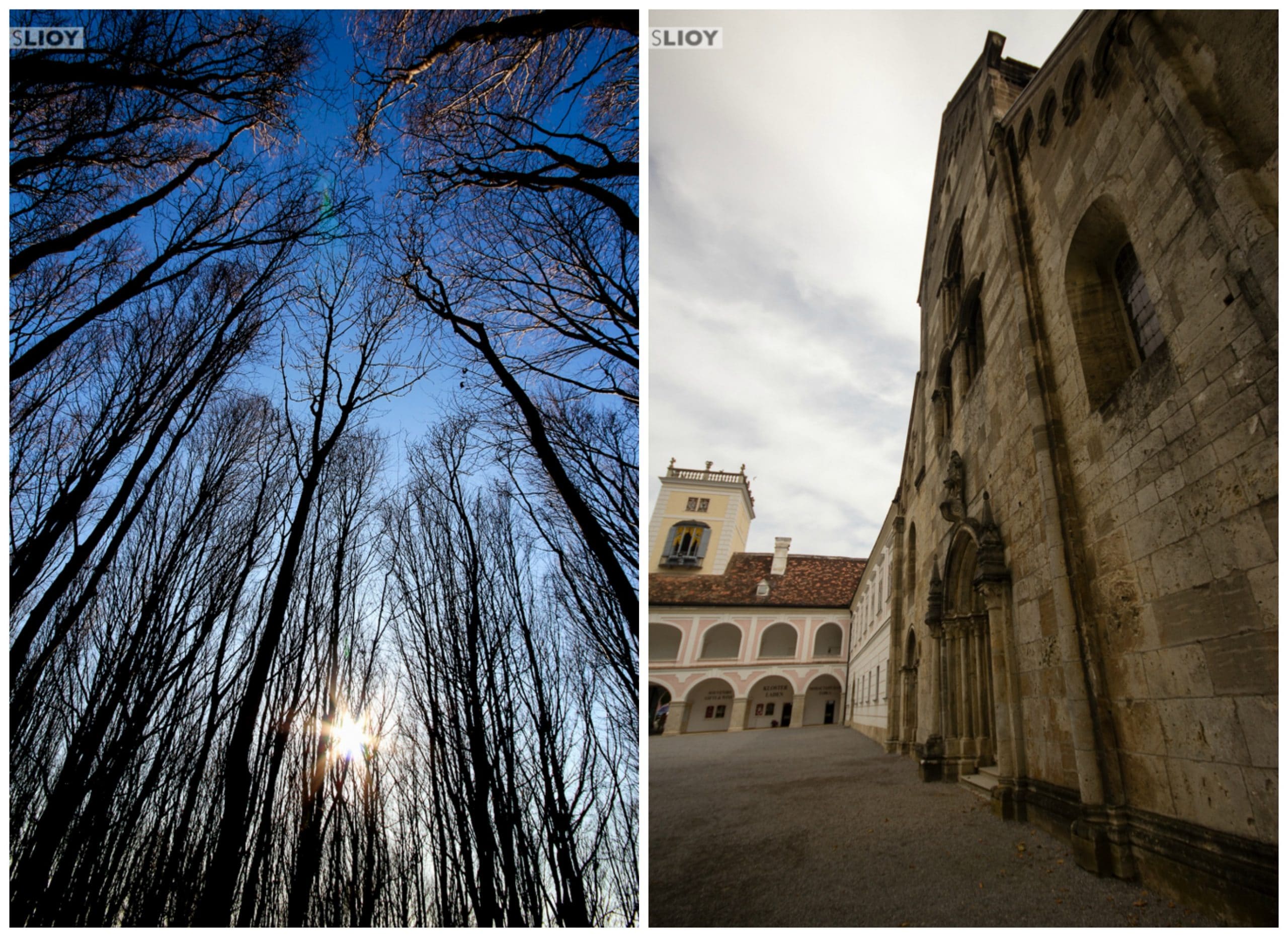 As a traveler in Vienna, there are really two ways to make a daytrip out into the Vienna woods.
The first (and easiest) is a day wandering through the trails that connect the small villages immediately ringing the northwest of Vienna.  Some of them, like the village of Klosterneuburg with its monastery/winery/museum offerings, justify a whole day in their own right. Others, like Cobenzl and Kahlenberg, serve more as convenient stopping points in between long walks than as destinations in themselves. These points are all connected to Vienna by public transport and by fairly bike-able roads and trails, so if you want an independent freewheeling day out of the city this is the way to go.