I did manage, on my most ambitious day of exploring Pulau Nias, to drive a little ways to the interior of the island to poke around.
Nias has a unique traditional architecture that varies slightly from the top of the island to the bottom.  In one village just outside of Gunung Sitoli, I met a family who was nice enough to invite me in for a look around.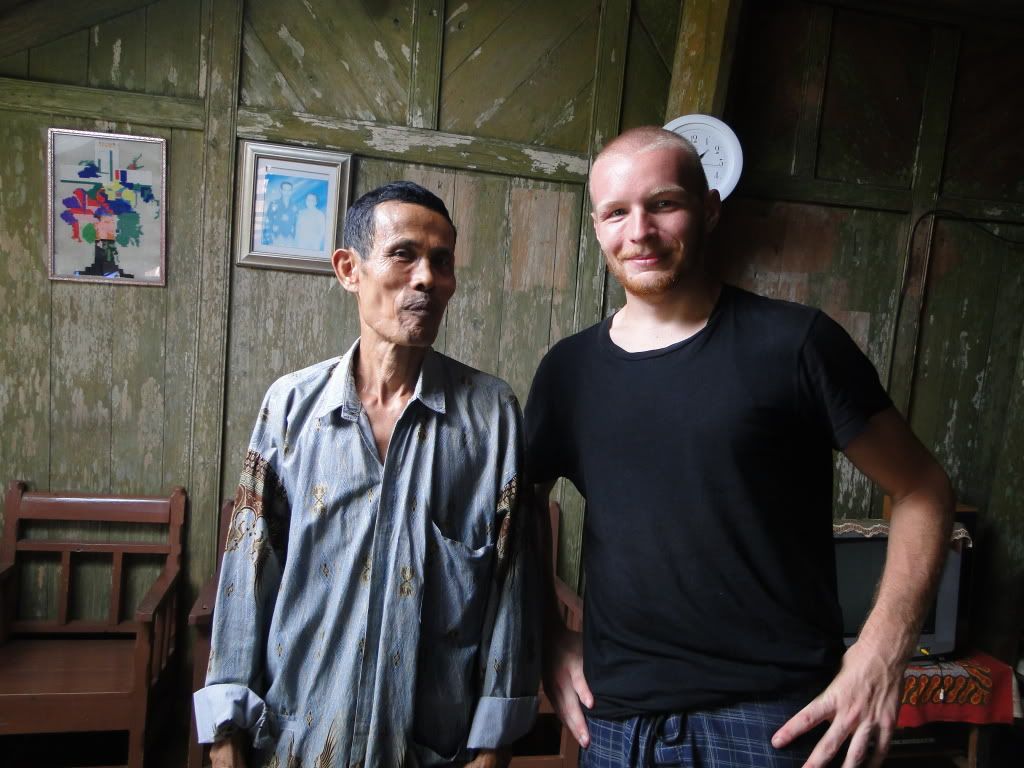 Later on in the day, just as I was getting tired of bumpy gravel roads and considering turning around, the owner of a drinks stand told me about a hidden waterfall near the village of Alasa.  After bumming a ride and convincing an old guy that lived near the trail to show me the way, I made it up there.  We stayed long enough to take a few pictures, and then immediately turned around and went back to the village.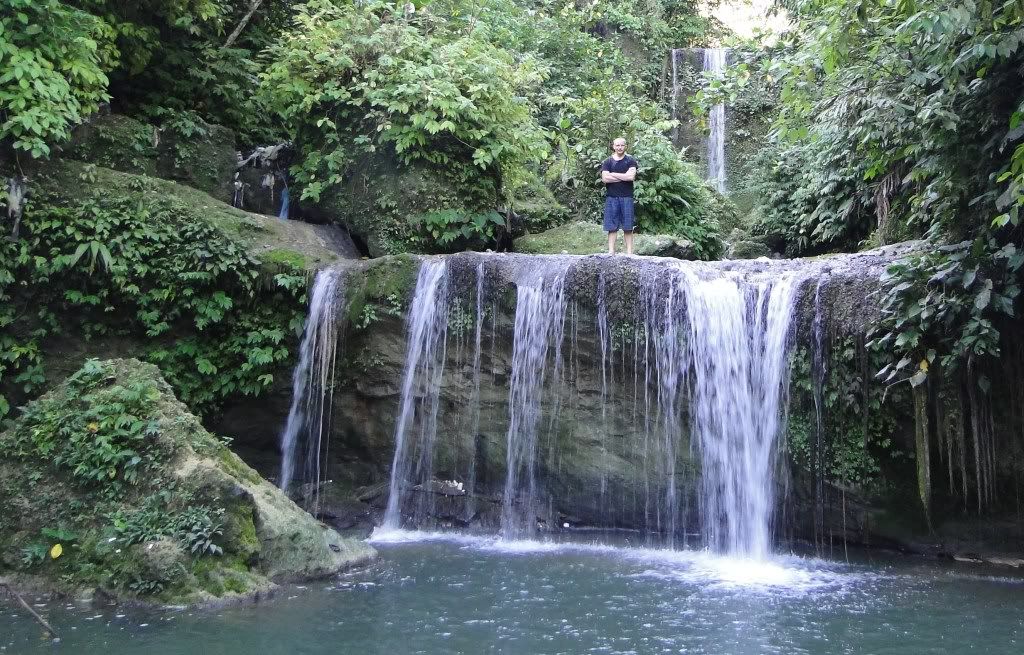 Luckily, there were cute little kids at the small shop in the village who were willing to sell me some water and pose for a picture.  Small victories.