See that exclamation point in the title up there? Thats the most excited sentence you'll see in this entire post.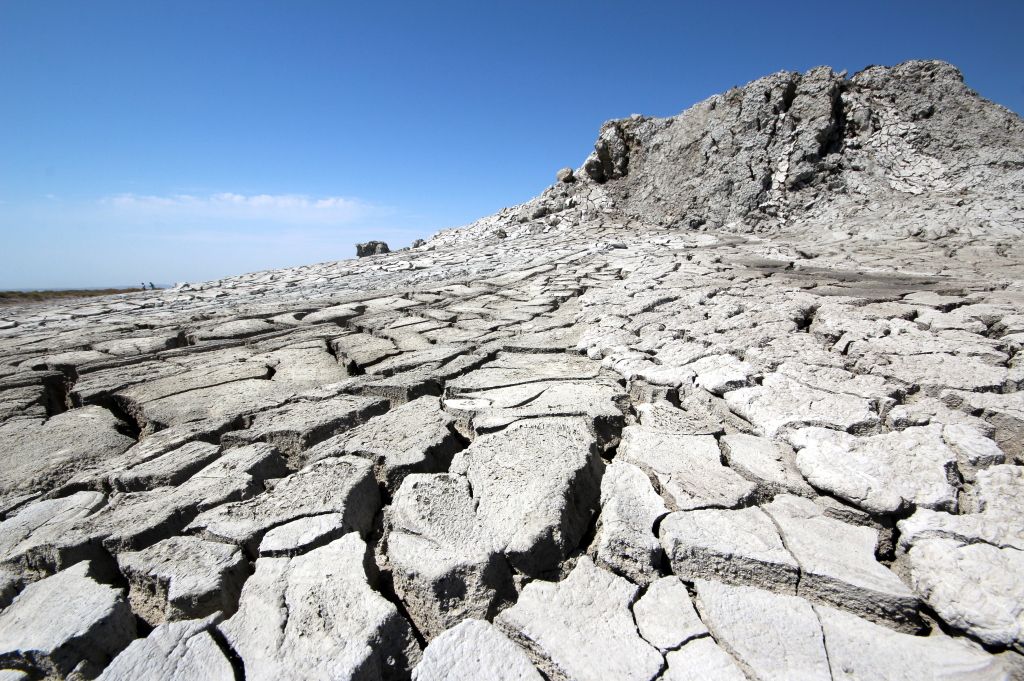 There are tons of tourist sites out there in the world, and while many of them are deservedly popular some of them are over-hyped. I really thought the near-Baku Qobustan Mud Volcanoes were one of them.
I've seen some beautiful pictures of them before, so perhaps I was just there in the terrible midday light and that affected my option of the place.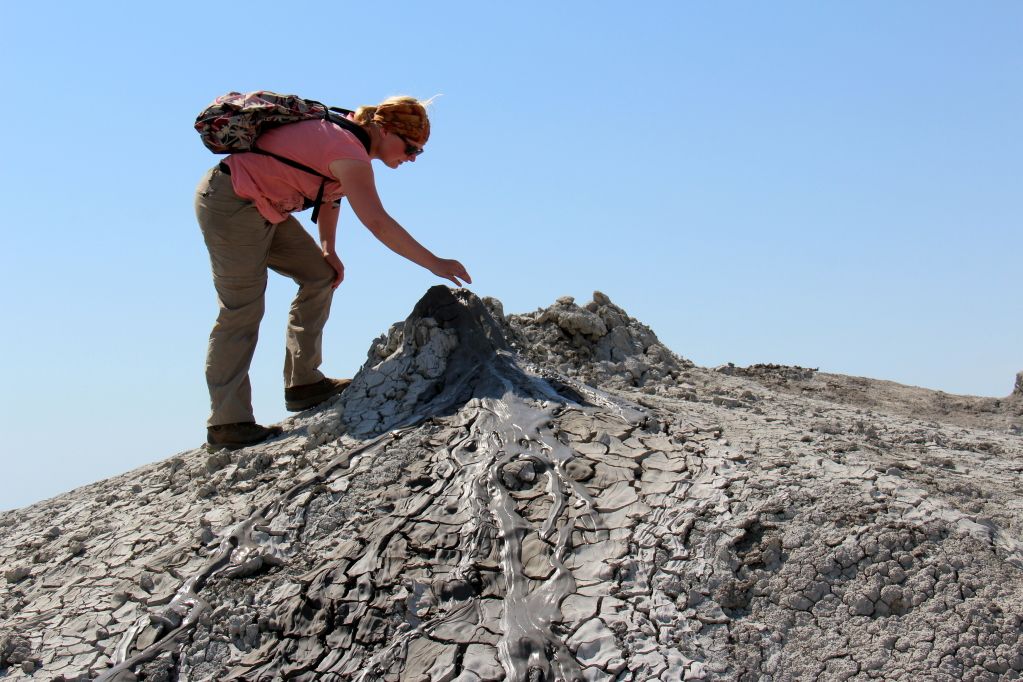 The thing is, they just don't do very much! They're certainly interesting from a geological perspective, but these things exist on every continent. The biggest claim Azerbaijan has to mud volcano fame is that they have around half of the world's active mud volcanoes.
Come on, though, doesn't the fact that they MAKE that claim say a lot about the state of the Azerbaijan tourist industry?!
Perhaps the most amusing part of the whole experience was giving up on taking nice pictures and starting to watch OTHER tourists attempting to do so. I will say that there were some valiant attempts from all parties, but with the sun so harsh it was difficult.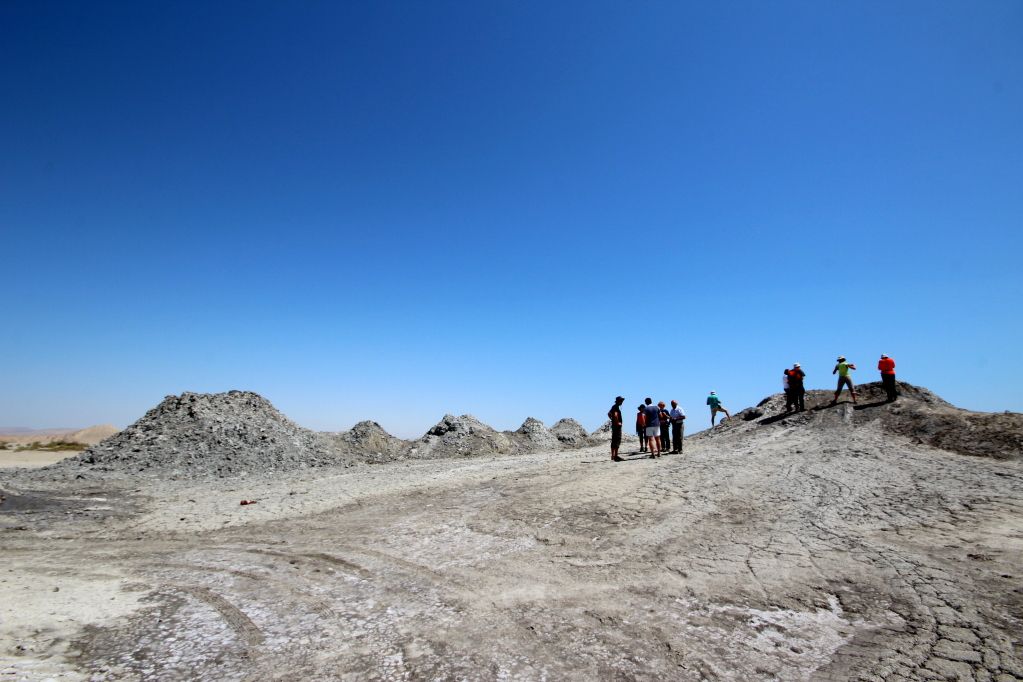 According to Wikipedia, back in 2001 one of the volcanoes near Baku suddenly started shooting 50 foot flames into the air. When I was there, though? This was the most excitement we saw from any of them: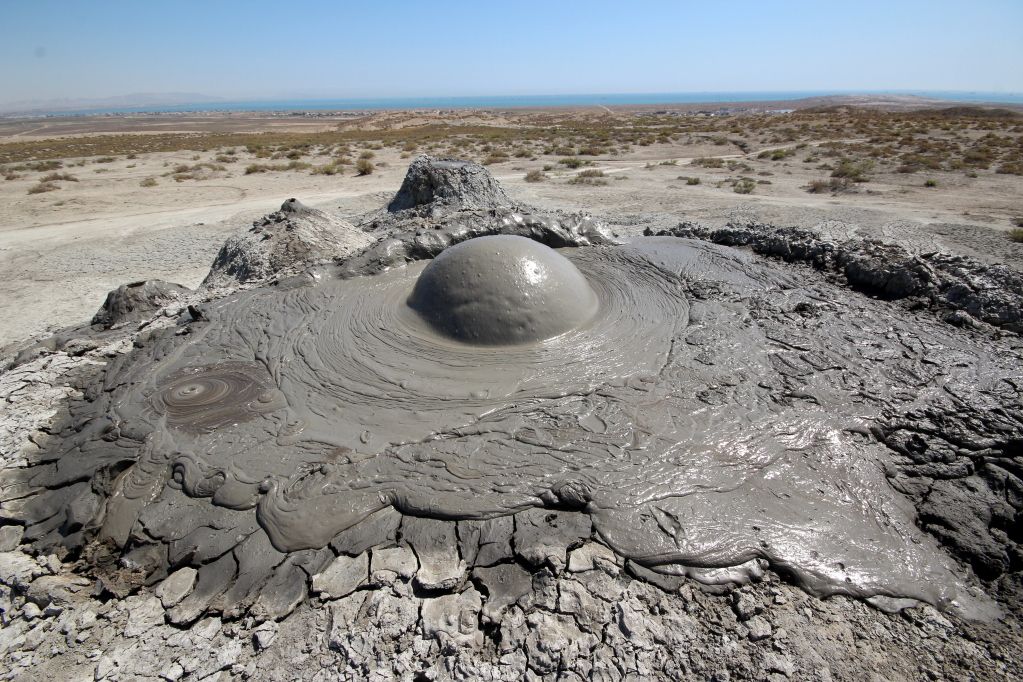 Oh yea.
I'm not saying don't go if you're ever in the area. After all, the options of how to spend your days around Baku are pretty limited. All I'm saying is, don't go in expecting too much.