Though it apparently is the butt of the Swiss version of "redneck Southerner" jokes, I spent one day in St Gallen and wasn't displeased with the area.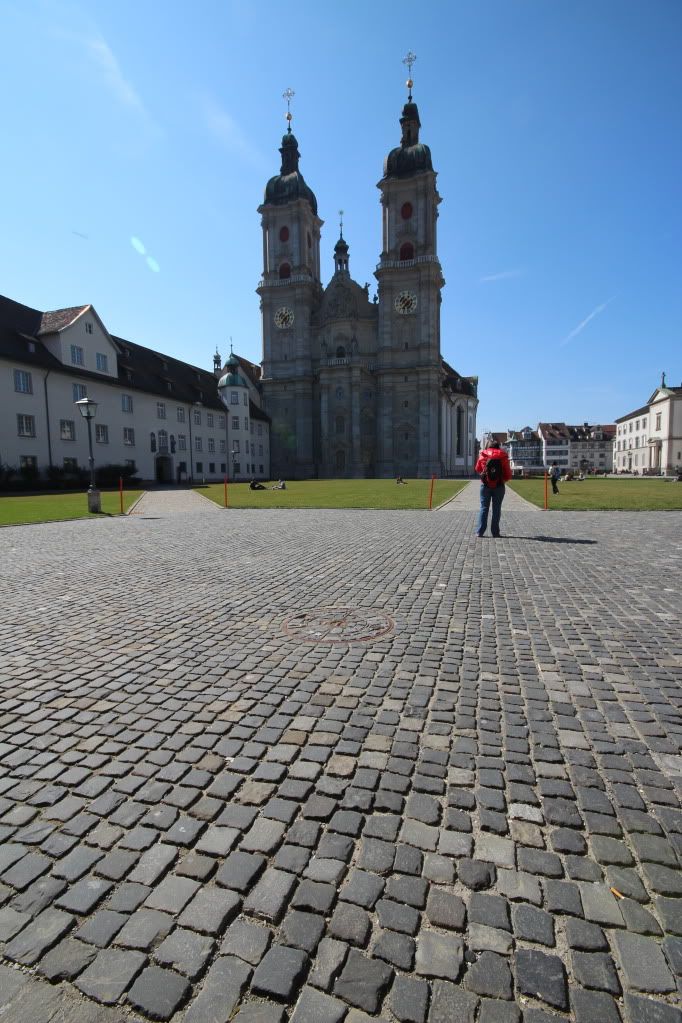 The old part of town is quite pretty, with some very traditional-looking architecture and a lot of quiet little pedestrian streets to wander through.
The biggest draw, though, is the St Gall cathedral and its monastic library (where, to my soul's chagrin, photography was not allowed; it was seriously that beautiful).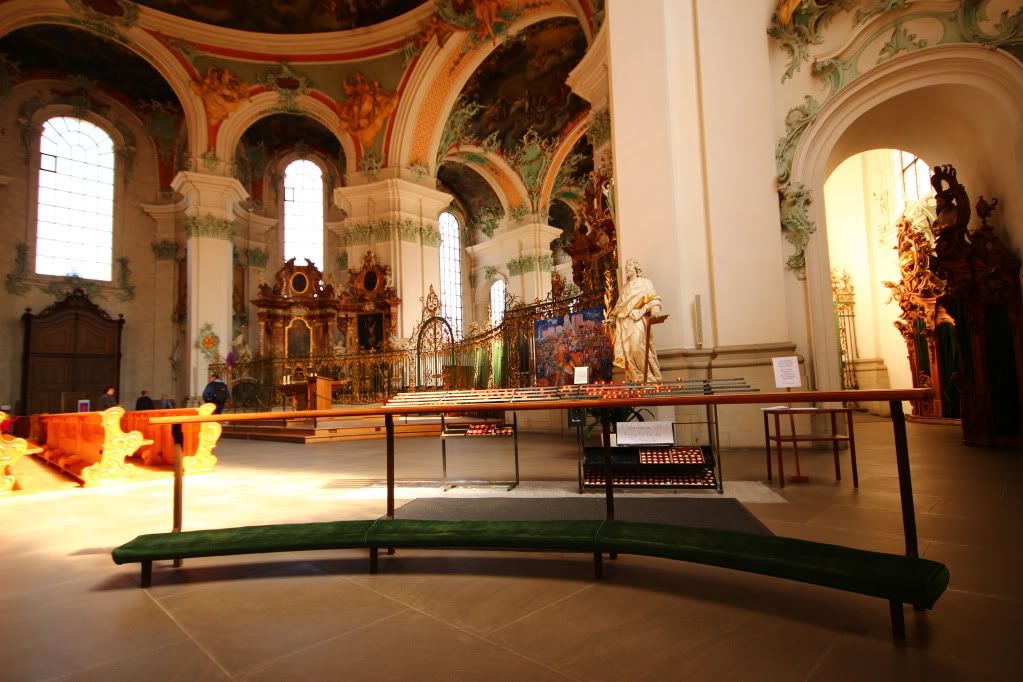 While you could walk the perimeter of the room in 3 or 4 minutes, the library is so pretty that I lingered for the better part of an hour in awe of the quiet majesty of the space. If I could have convinced the guards to let me take photos, I would have stayed for hours!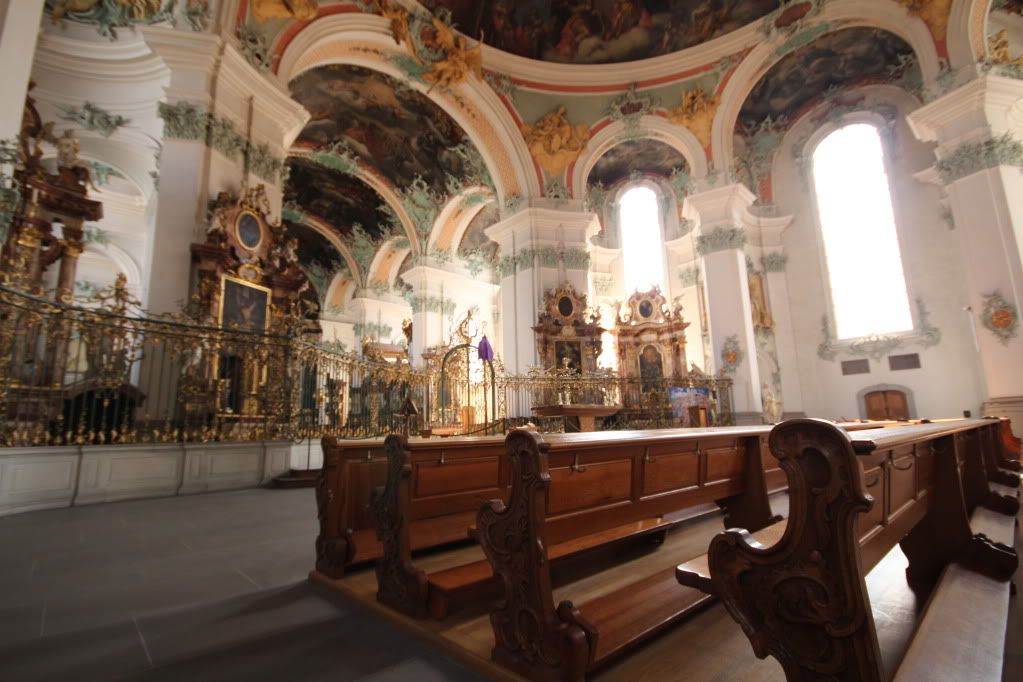 One of my friends who can draw (Cody!): get yourself to St Gallen!