PADI, easily the most popular SCUBA certification body I've seen around Asia, is pretty easy on regulations and formalities. Most of the people and shops I've dived with have also been pretty have also been pretty laid back folks, so aside from questions of safety the only thing you're absolutely NOT intended to do is go about handling coral and wildlife.
So, then, this was surprising: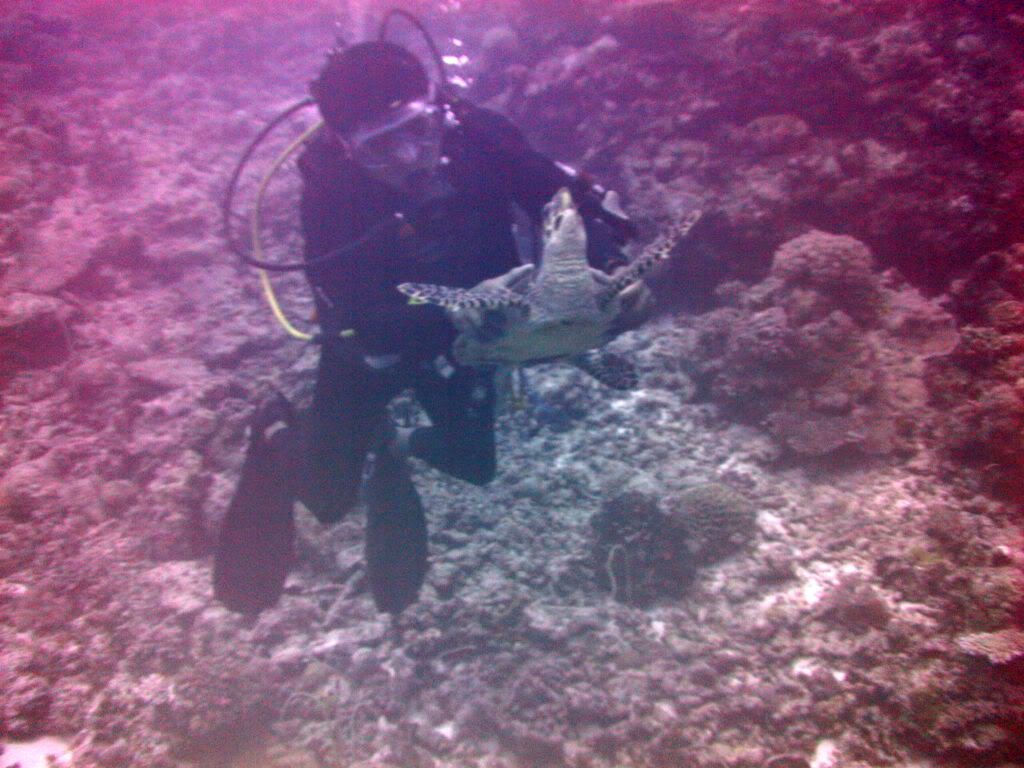 My first dive in Palau, off the southern shore of Peleliu, the divemaster just swims over and grabs a baby sea turtle!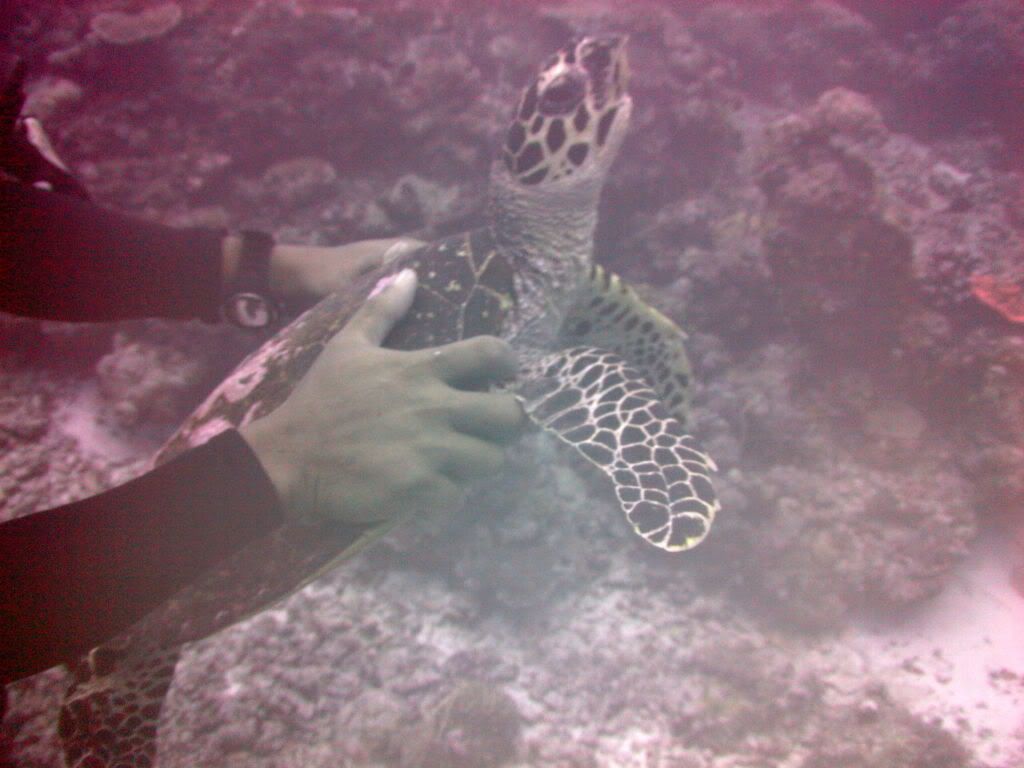 Mamma, surprisingly, didn't seem overly concerned and swam off into the void. Morally objectionable and all that, but I figured since he was already doing it I may as well snap a few pictures… right?