We've got Speer-it yes we do…
Showing up the at the very beginning of warmth in Switzerland, getting to nature was one of my top priorities. My host, J'ana, suggested a trip nearish her hometown up the Speer mountain. Still too icy for the via ferrata route (next time!) we decided to hike up the southern face instead.
Though the base was warm and welcoming, we quickly got to deep snow where each step was likely to sink our feet up the ankles or knees.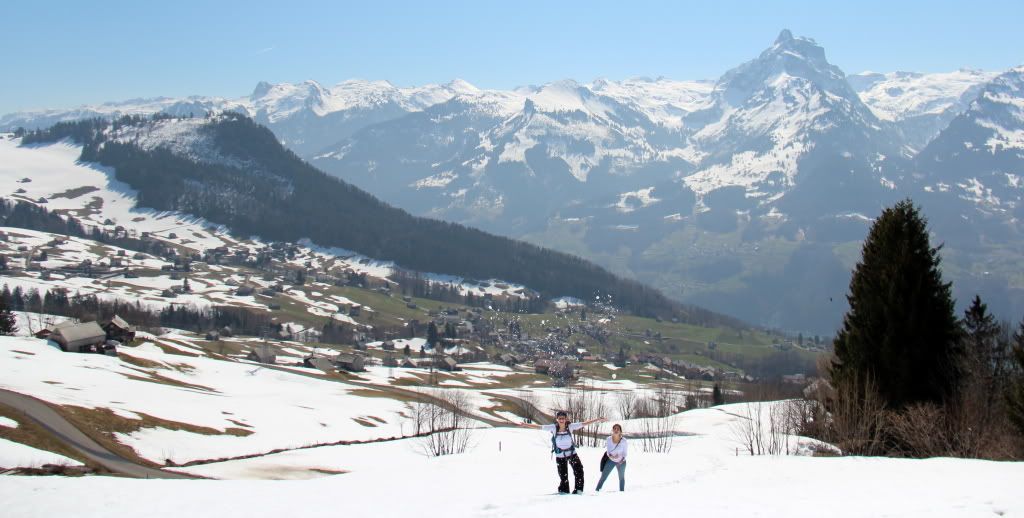 Never really finding the trail, we blazed straight up the snowy slope as far as daylight would allow. In what I've come to see is a persistent problem for me, every gain was followed by the logic that 'just a little higher' would be no problem.
Finally coming to the fences set up on the upper third of the mountain to prevent avalanches falling on the town of Amden below, J'ana's friend Nina and I were both cold of feet and soaked of pants.
After a brief but beautiful rest on the top of the fences, we made the sad decision to abandon our modest summit bid and head down the slope while there was still plenty of daylight left in the sky.
Snow being, you know, pretty slippery we decided to take the most direct path down: butt first!

The rest of the walk down, loping over the snow with quick feet and giant steps, went by waaaay faster than the trip up.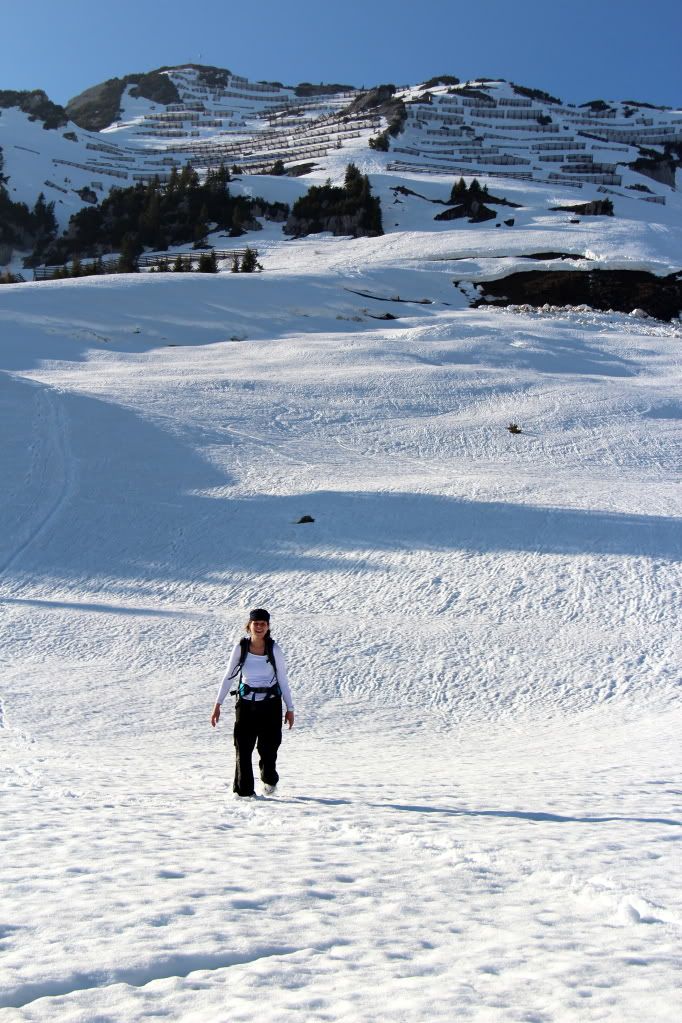 Back in Amden, late afternoon leaving us with that feeling of satisfied fatigue of limb, it was well time to head down for food and beer.
With wet shoes and clothes, then, it was down to the lakeside to a delicious sunset Thai meal.