Bagan Pictures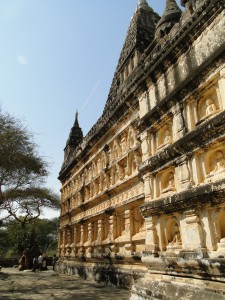 The crazy thing about Bagan is that so many of the temples would be superstars if they were anywhere else.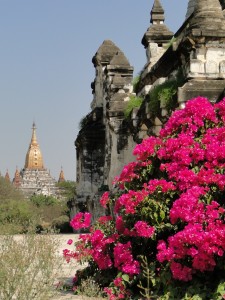 As it is, so many of the beautiful and finely crafted temples here are simply footnotes in the greater story of Bagan.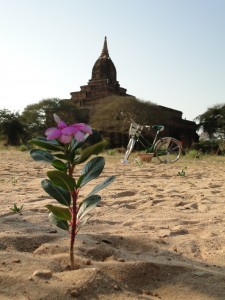 Some just make a good place for pause from biking in the heat. In summer, for sure, you'll need the break.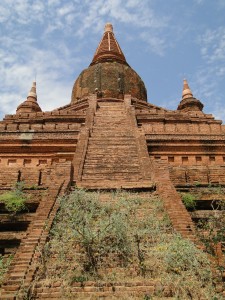 Some are such a good combination of overgrown, interesting, and climbable that you just HAVE to stop.
This, of course, was one of those for me.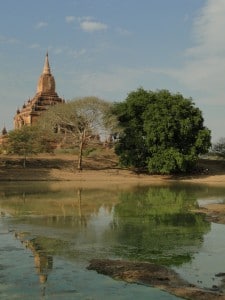 And some are just so well located that they beg to be explored and photographed.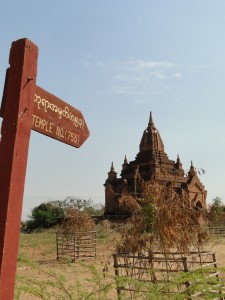 But there are so many temples than they can't even all be named. Much less individually explored!
Which is, of course, also the best thing about the place. One could spend days here 'discovering' new temples that saw just a handful of visitors per year. If its off the main road, you'd be intrepid for hitting it.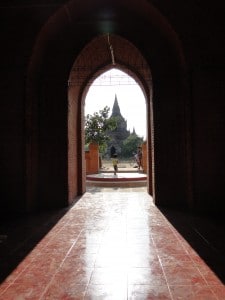 As if the outsides of all these temples weren't enough, each one contains paintings or statues inside which are also worth browsing. Indeed, my Bagan pictures are some of my favorite from all of Myanmar.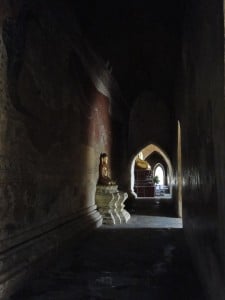 Sometimes, just a mostly-empty but atmospheric hallway that serves as a bit of a respite from the desert heat outside.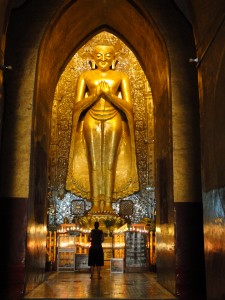 Sometimes, A Buddha so large that it takes a few moments to really take it all into consideration.
Go to Bagan. Tell it I said I miss it.
—–
I actually visited Bagan back 2011 or so, before the big changes that are currently taking place. When I was there, it was pretty easy to just hire a horse or bicycle for the day and explore at leisure, but I have legitimately no idea what it is like now. If you're worried about visitng Bagan independently, check out the growing list of partners with GetYourGuide.