Temples of Bagan
So, granted, this is an overused descriptive: Bagan is incredible.  Unbelievable, maybe, would fit more accurately?
The immediate comparison is to Angkor Wat, in Cambodia.  While the two are similar in idea (ancient temples, old cultures, Buddhist sculpture), the vibe is completely different.  The joy of Angkor is riding your bike around a corner on a dirt track and finding a temple almost completely overtaken by the jungle.
The joy of Bagan is riding your bike along a dirt track, finding a temple with an accessible climbing route to the top, and getting a panorama of FOUR THOUSAND OTHER TEMPLES.  And that's the low-end estimate.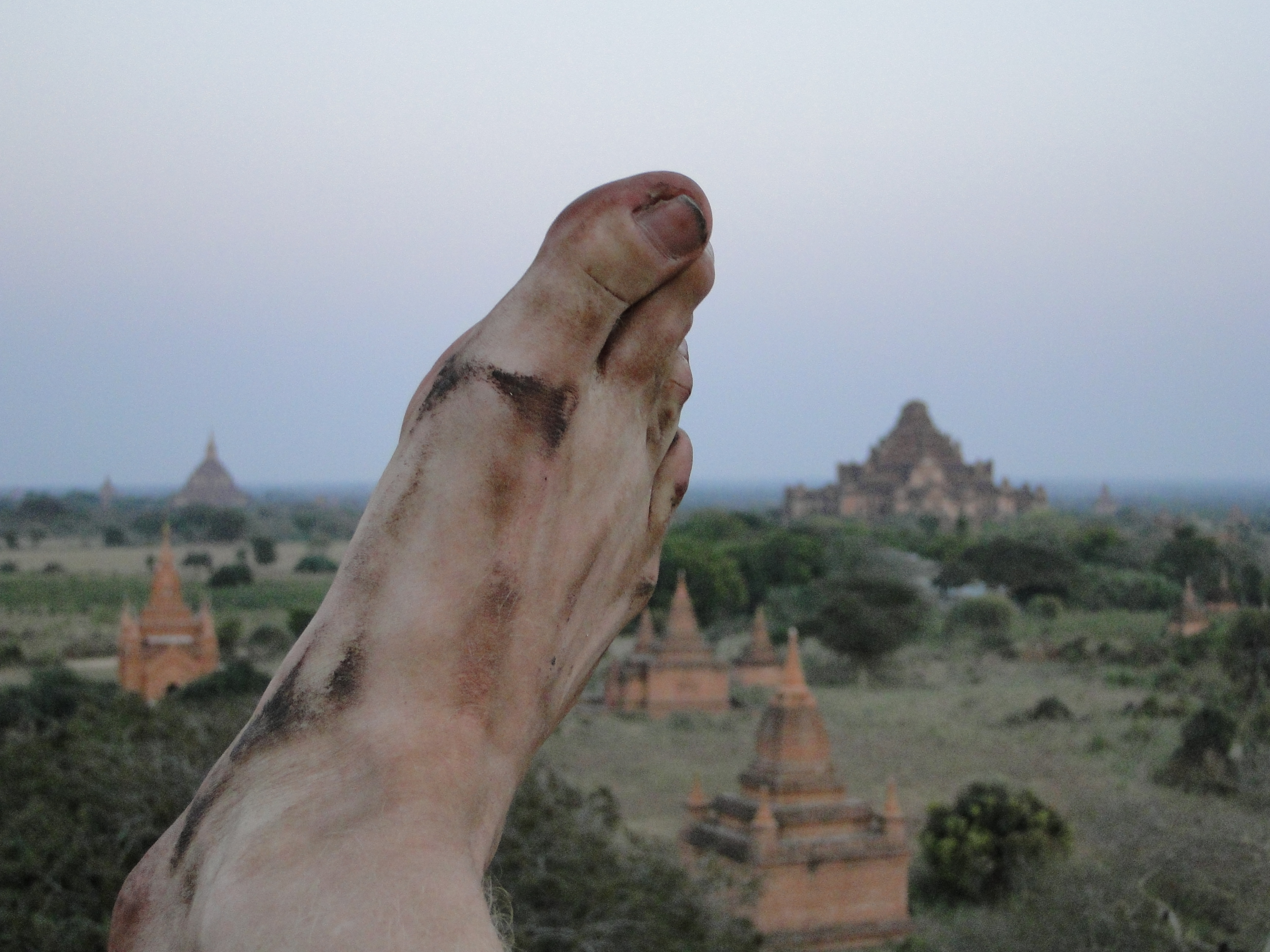 Literally anywhere you go anywhere on the Plain of Bagan you will run into another temple. Granted, this involves a lot of hard-work.  Pedaling through the desert and doffing footwear to explore 4,400 temples of Bagan for more than a day or two in a row is exhausting. Not to mention, it works up the weirdest tan lines if you do it for enough days in a row!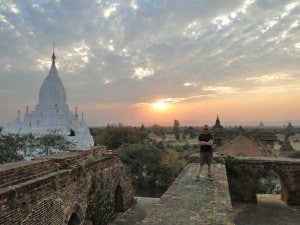 At the end of the day, though, while finding yourself on a 1400 year-old monastery watching the sun set over a valley full of ancient temples; all the exertion seems worthwhile.
Of all the places I've visited in Southeast Asia, this is the one I think I'd be happiest to go back to. Especially given the new camera I've bought in the intervening years, I can only imagine how much I'd enjoy the temples of Bagan this time!
—–
I actually visited Bagan back 2011 or so, before the big changes that are currently taking place. When I was there, it was pretty easy to just hire a horse or bicycle for the day and explore at leisure, but I have legitimately no idea what it is like now. If you're worried about visitng Bagan independently, check out the growing list of partners with GetYourGuide.