The last time Greg and I parted in Indonesia was in Lombok's Gili Islands, full of snorkeling and scuba and travelers and beautiful white beaches.  It only made sense, then, that we headed back to such a place at some point during this trip.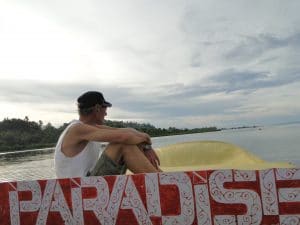 The Togean islands promised all of this, and delivered an island's worth of cool travelers and an awesome Indonesian family running a superb homestay on the beach as well.  We went with the intention of exploring two or three of the Togean's islands for a couple of days each, and ended up spending all eight of our nights on Kadidiri and still not being quite ready to leave.  Our dive master, and older French Swiss guy called Gonzaug, had been living on Kadidiri for most of an impressive number of years and felt the same way.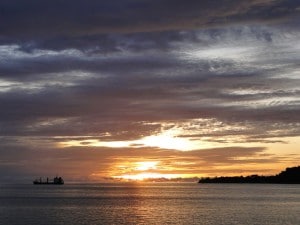 We managed two squeeze in two dives, daily snorkeling, a bit of hiking, and a lot of rounds of a Swiss board game called Brandi Dog and it still wasn't enough.  You know those places you say you'll go back to, but worry that it could never be quite the same?  Kadidiri in the Togeans is one of those.