The past few times I've been in HK, the weather has been absolutely foul for almost the entire trip. Long-term travel isn't always sunshine lollipops and rainbows, and on during those weeks when the world has been motivation-sappingly cloudy for days on end, you still have to find something interesting to do!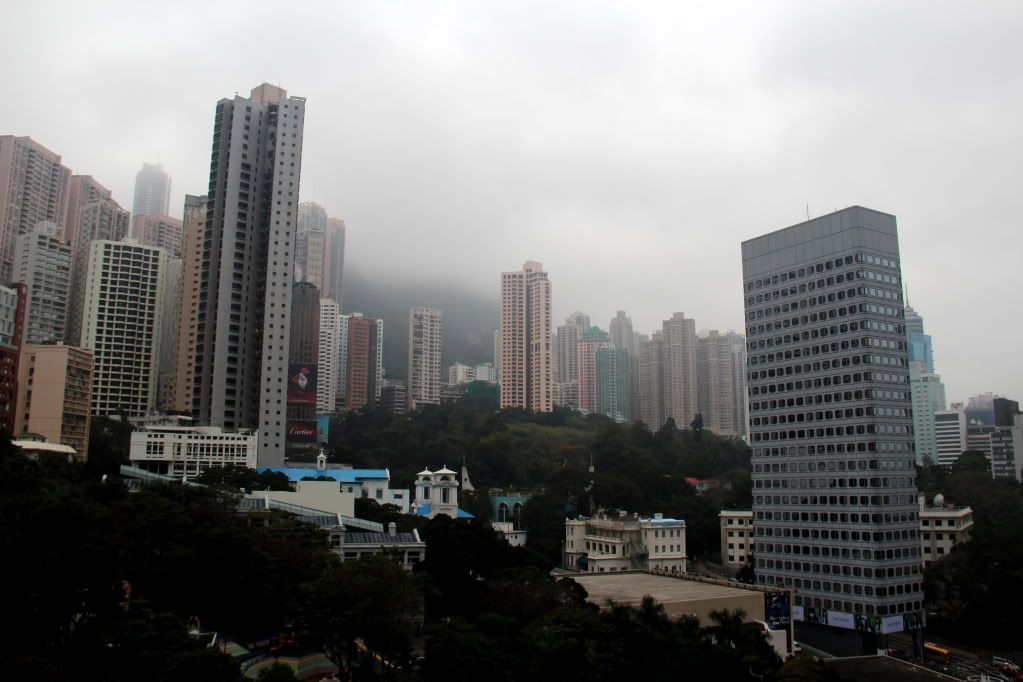 From Central, the main business and food and party and government in Hong Kong, views during clear weather reach up to encompass Victoria Peak and across Victoria Harbour to the Kowloon peninsula and eventually the border with China.
My main intention on both of the weeklong visits to HK this year was to get out and finish the Hong Kong trail, tracking from Central to the less-visited coasts and ridges of the island through surprisingly lush woods which are occasionally even far enough removed to blot out the sounds of civilization. With smog so thick that the sun was but a mere hint, though, I've been forced to find other pursuits.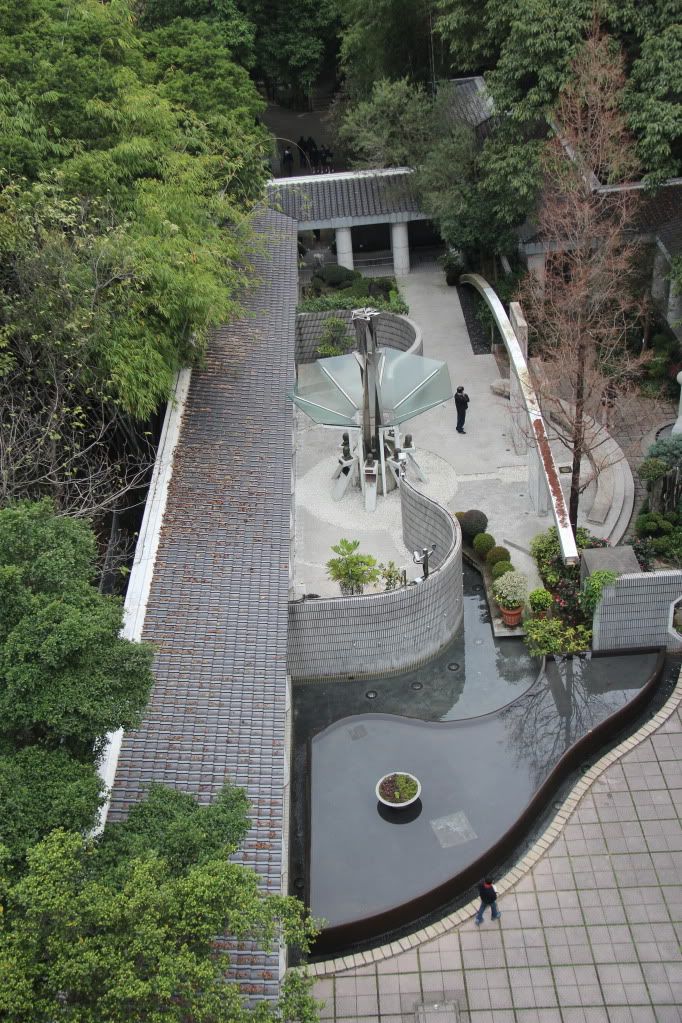 Luckily, even Central is flush with parks and green spaces. Playing with my new camera at the HK Zoological and Botanical Garden and wandering through HK Park were nice enough, but perhaps the best find was a teahouse in the park just at the convergence of a stream and waterfall. Sitting at a picture window overlooking the dreary day and the lovely park, sipping on Chinese tea and Hong Kong BBQ, I could easily have stayed the whole day.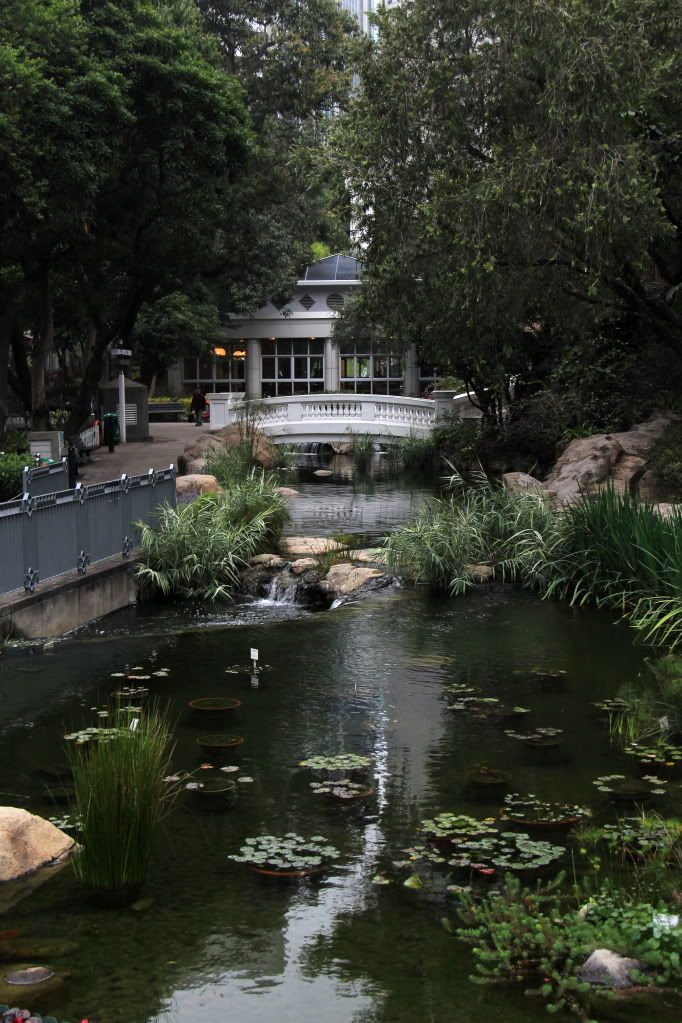 So, yet another reason to love the big vibrant city that is Hong Kong. Not only is there great access to hiking and camping when the weather is good, but also wonderful spots to epitomize lazy inactivity on those days of wintry fog.
——
Planning to spend time in Hong Kong? Keep in mind that accommodation can be expensive around here. Check out HostelBookers for info on hostels in Hong Kong.