Uri Fleischer in Vienna's MuseumQuarter
(Note: this posted in a slightly different form in May of 2012, right after visiting the exhibit. I found it in the course of cleaning up old posts and links, and liked it enough to share it again. Enjoy!)
I had a LOT of time to kill in Vienna, hanging around for two weeks waiting on three different Central Asia visas to process. Many of my days there were bright and sunny and seemed to invite the city out to parks and cafes to revel in the the sun's warmth.
Occasionally the day was drizzly and depressing, though luckily the city has more than enough museums to keep an itinerant visa seeker busy on blah days. Some of the best of these were all centrally located in Vienna's MuseumsQuarter, with perhaps my favorite being the KunstHalle Wien.
I get that modern art is a hit or miss type thing. Either you're into it or you simply don't care. With the KunstHalle's Uri Fleischer exhibit, I was definitely on the former side of the divide.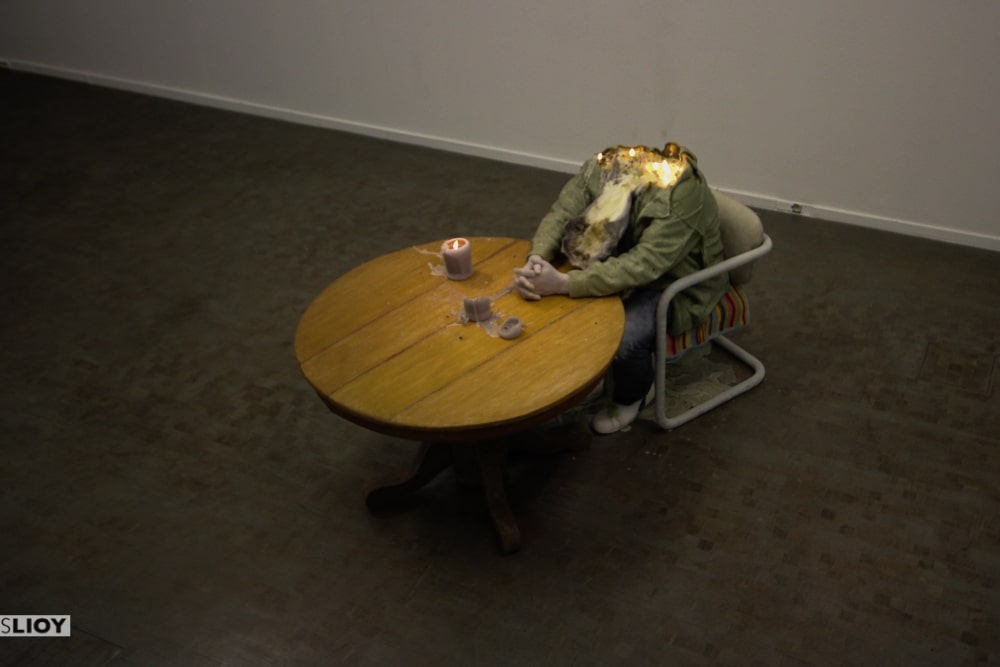 The exhibit itself is weird and fleeting and such that it can only ever be experienced in a given way one time; afterwards even a repeat visitor is living through a new version of the same. It is, in many ways, the same sort of feeling I have towards traveling. Even when going back to Vienna, a place I must have passed through five or six times in the past few years, every new visit is oddly different. The buildings are all still there and the currywurst still delicious, yet it somehow feels unsame.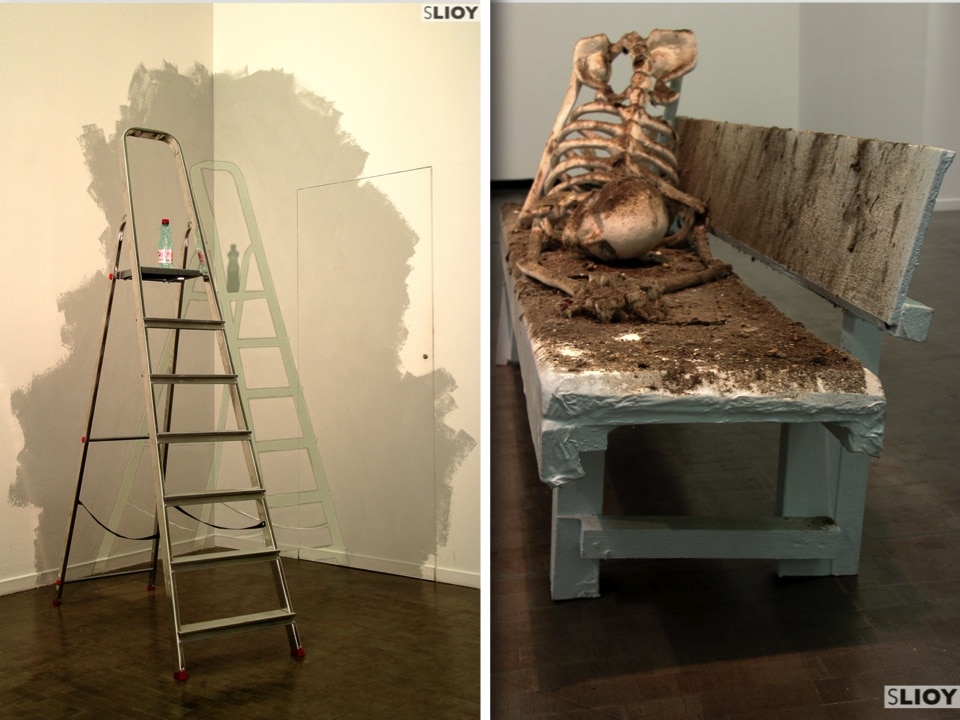 Much like life. The way that you can visit an old friend and pick up a running conversation of twenty years or more, only to realize that they've changed a bit and somehow so have you. Perhaps this is one of the reasons we continue to revisit old favorites, no, whether cities on the road or people in our past? For that subtle reminder that we to are changing, evolving, and constantly transitioning towards someone or something new.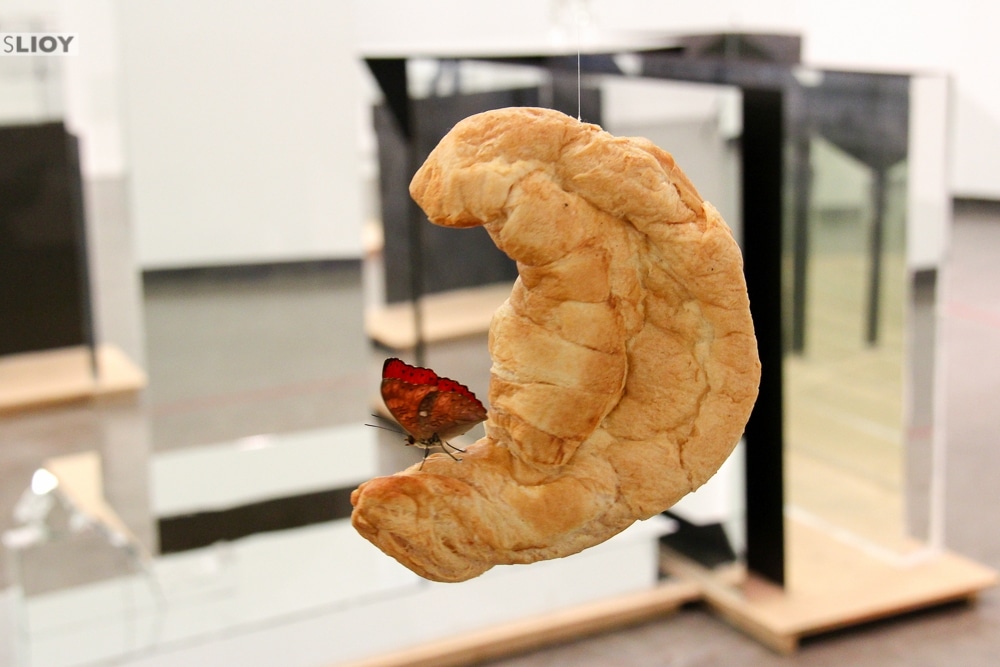 A visit to the Art History Museum can in theory evoke these same questions, I suppose. Seeing an Old Master in a new way or finding that your tastes and opinions have changed. Something about modern art, or at least something about this Uri Fleischer exhibit at the Kunsthalle, just evokes that so much more strongly.
Standing atop a nearby ladder (was that part of the exhibit?!), trying to find an angle for a photo as this candle man burns away in front of my very eyes and lens, it's hard not to reflect on how the present is changing and how we (how I) change along with it.
Not bad for a dreary day in Vienna.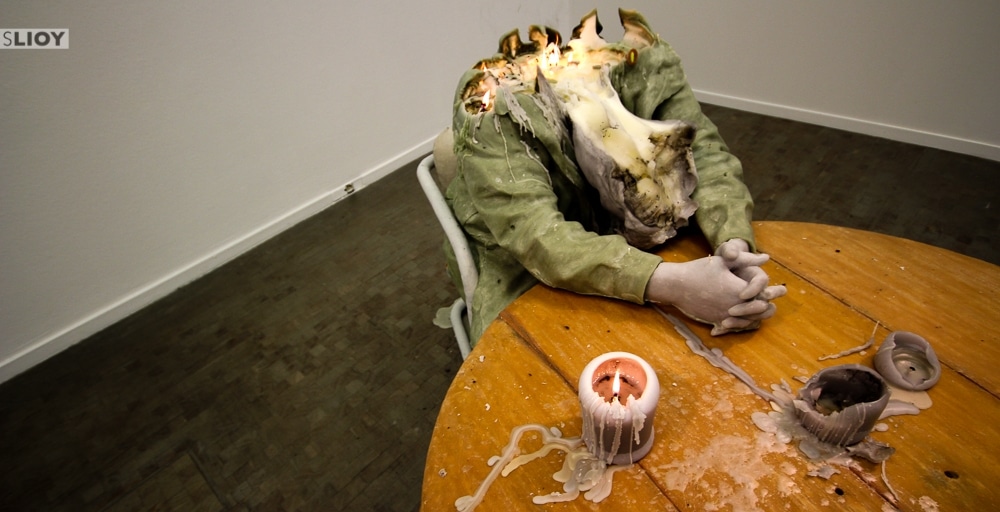 Address:
Museumsplatz 1
1070 Wien

(Just outside MuseumsQuarter U2)

Hours: 10am-7pm (9pm on Thursdays)

Admission: €12 general, or €9 with the Vienna City Card. In addition, the MuseumsQuarter offers a combined ticket to all three museums for €19.50. They're all good, so this is really what you should do if you have time.
---
If you're looking for somewhere to stay in Vienna, I really enjoyed the Hostel Ruthensteiner for a chill hangout while Wombats was an interesting party hostel if you're so inclined. Looking more upmarket? The Hotel ViennArt am Museumsquarter fits the theme nicely and, as a bonus, if  short walk from one of my very favorite cafes in Vienna: the Cafe Sperl.