If you ever need to track me down in a foreign city, find the biggest market in town on the busiest day of the week and you will almost certainly see me walk through at some point with a camera slung under my left shoulder.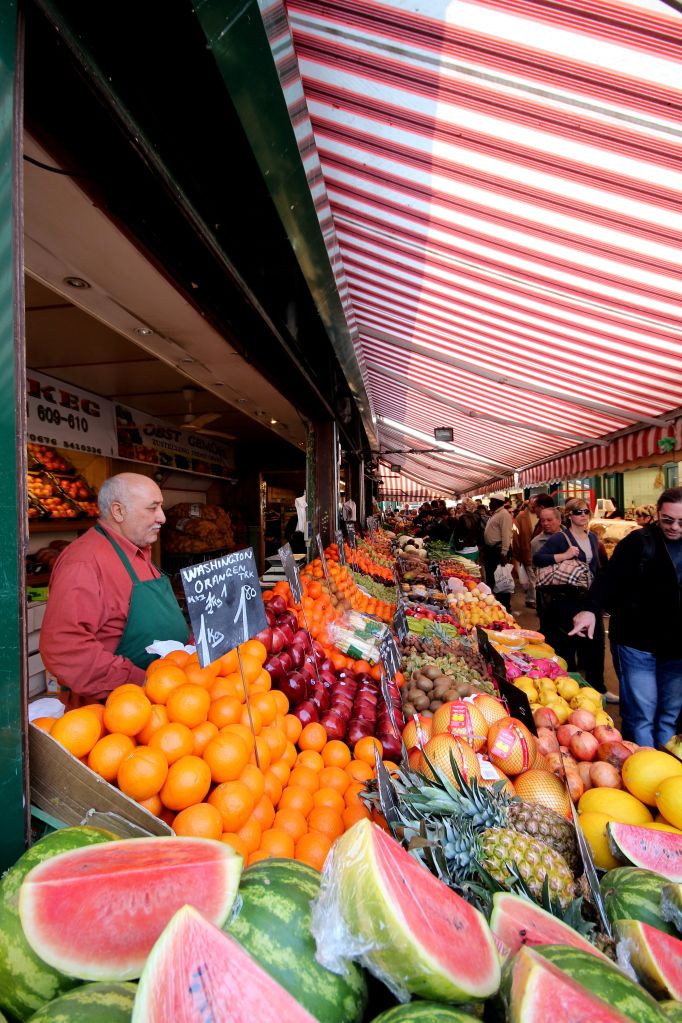 Vienna is no exception to this rule, and the Naschmarkt lived up to my hopes.
I would have been content with the food stalls alone, with nuts and sweets and olives stuffed every delicious combination of minced things I can think of.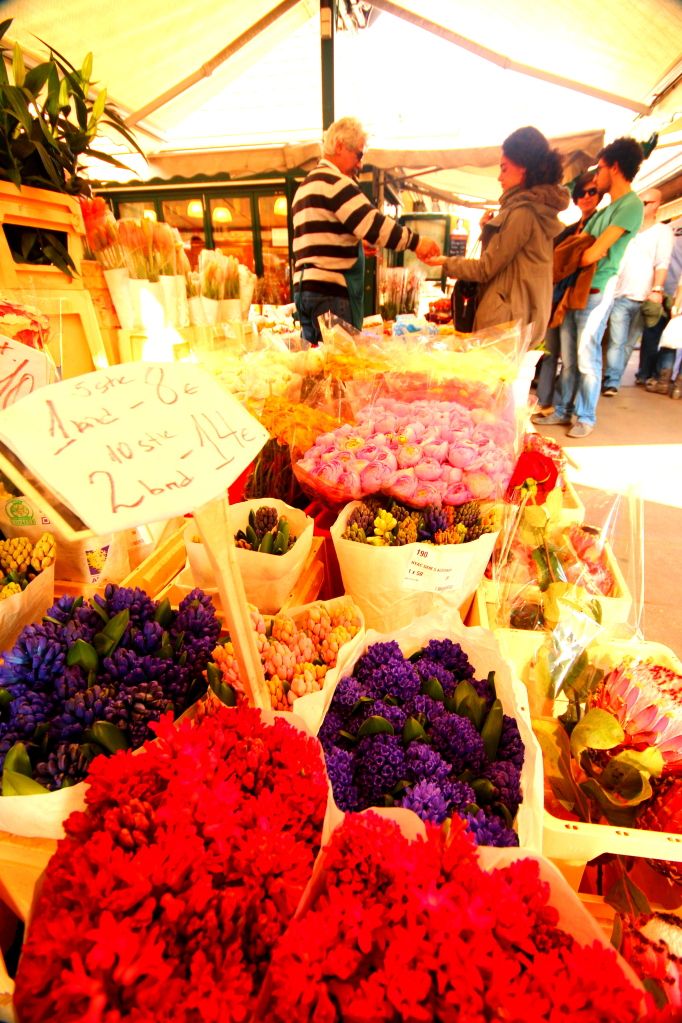 But lo, there was more! Flowers by the dozens and big ol' bags of savory spices.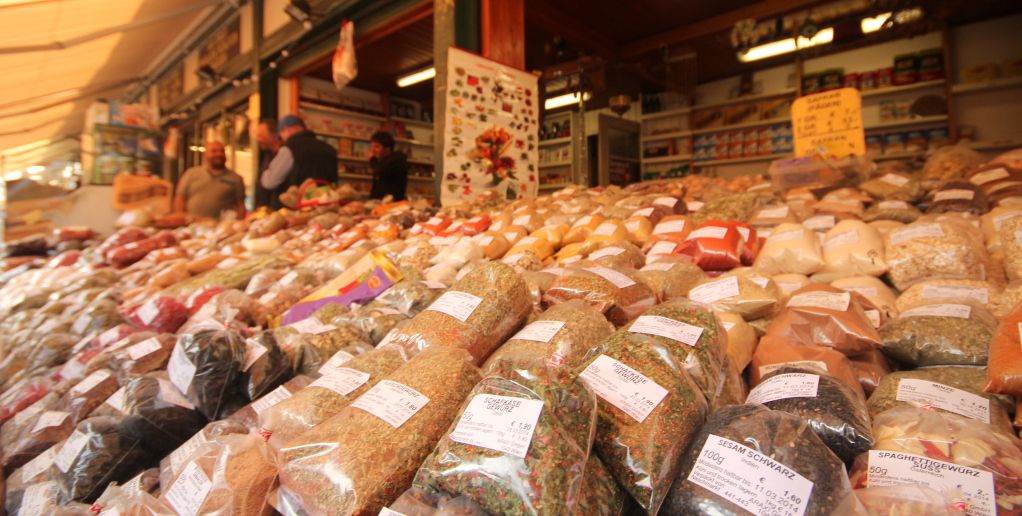 All sizes of hookahs, which for the first time in a while I didn't actually contemplate purchasing and traveling with.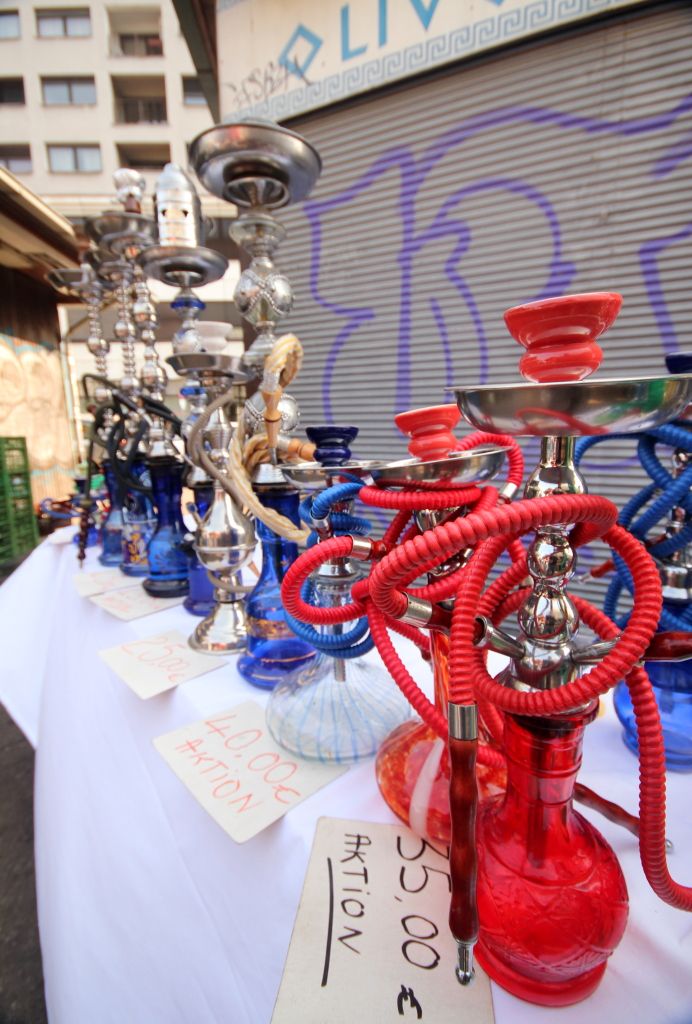 This being a very Germanic culture, of course, buckets of fresh Sauerkraut.
Towards the end of the market, after a long hours of shopping and watching and wandering, several restaurants set up in between the other stalls to grab a Wien Wein or a big plate of wienerschnitzel.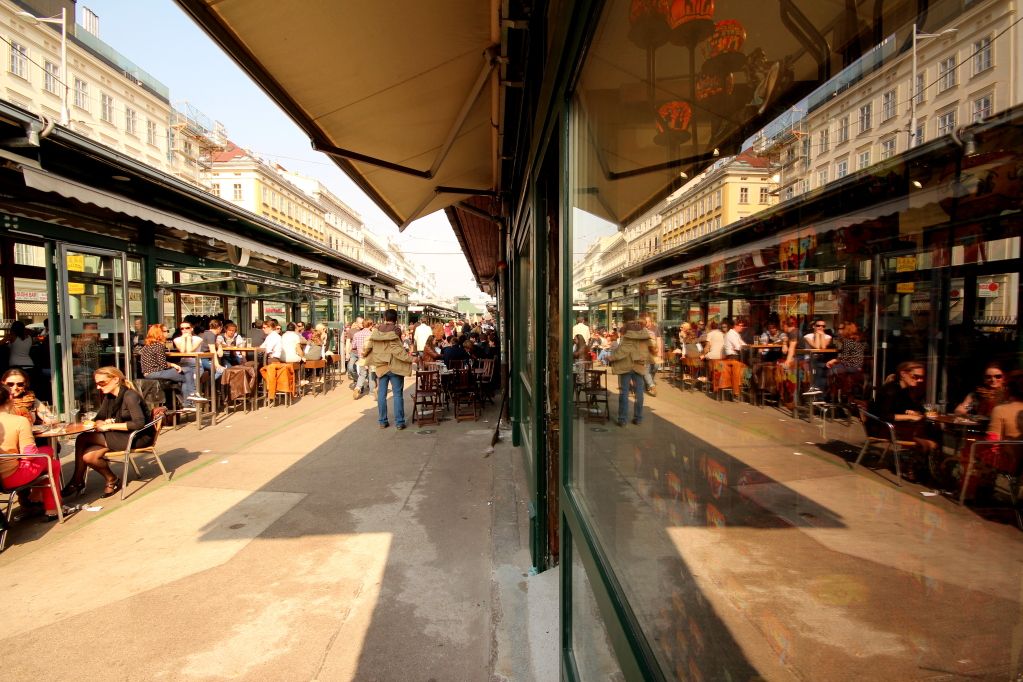 —–
The NaschMarkt is really easy to get to, just outside the U4 Karlsplatz station. If possible, try to visit on Saturdays during the weekly flea market. For discount on public transit and restaurants in the area, check out the Vienna 72hr City Card.