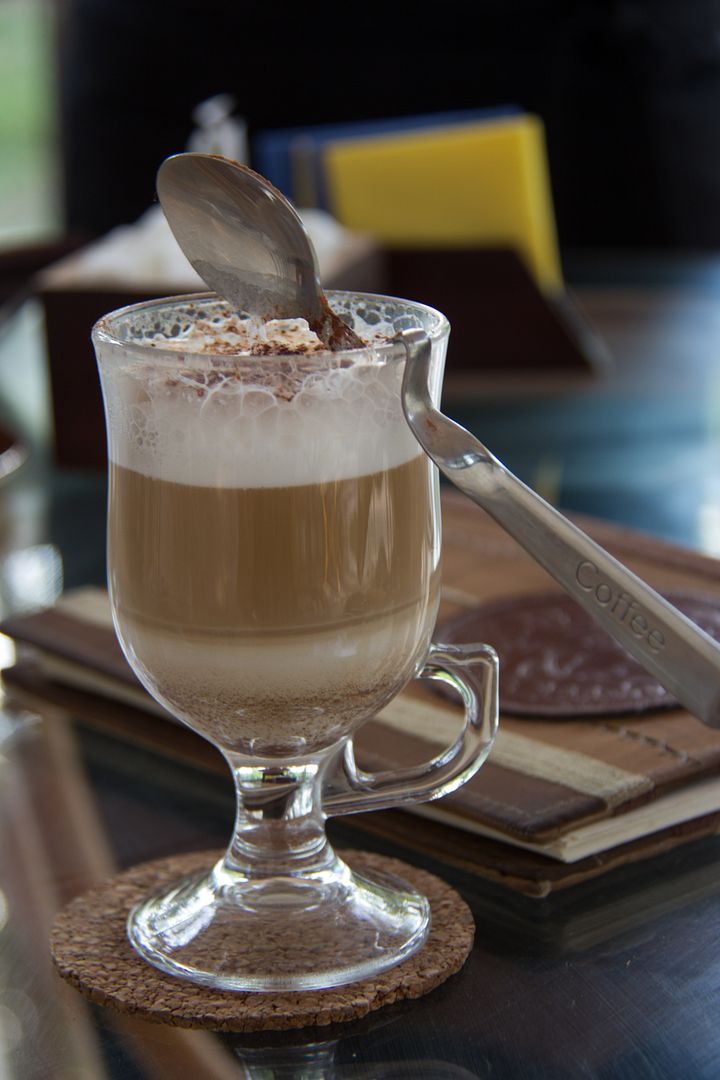 Central Asia is not typically a place I think of going to enjoy 'city life'. At worst, places like Tashkent leave negative impressions. At best I walk out with fond memories of Ashgabat or Bishkek less because of the cities themselves and more because of the people I meet there.
Given all this, this, I've been surprised twice now just how livable Almaty feels. Though no longer the capitol of Kazakhstan (which honor was accorded to the newly-planned-showpiece-city up north, Astana), Almaty is full of culture and beauty and luxury and fun.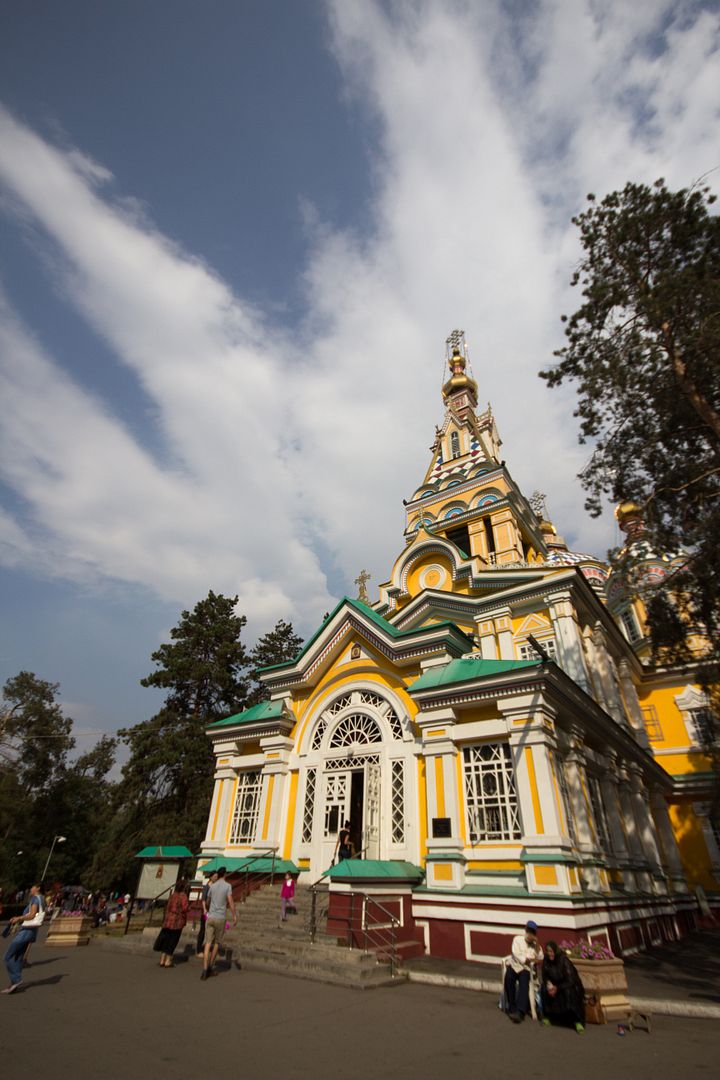 There are, of course, the obvious highlights. Old Russian Orthodox cathedrals and super-Soviet statuary rank high on this list.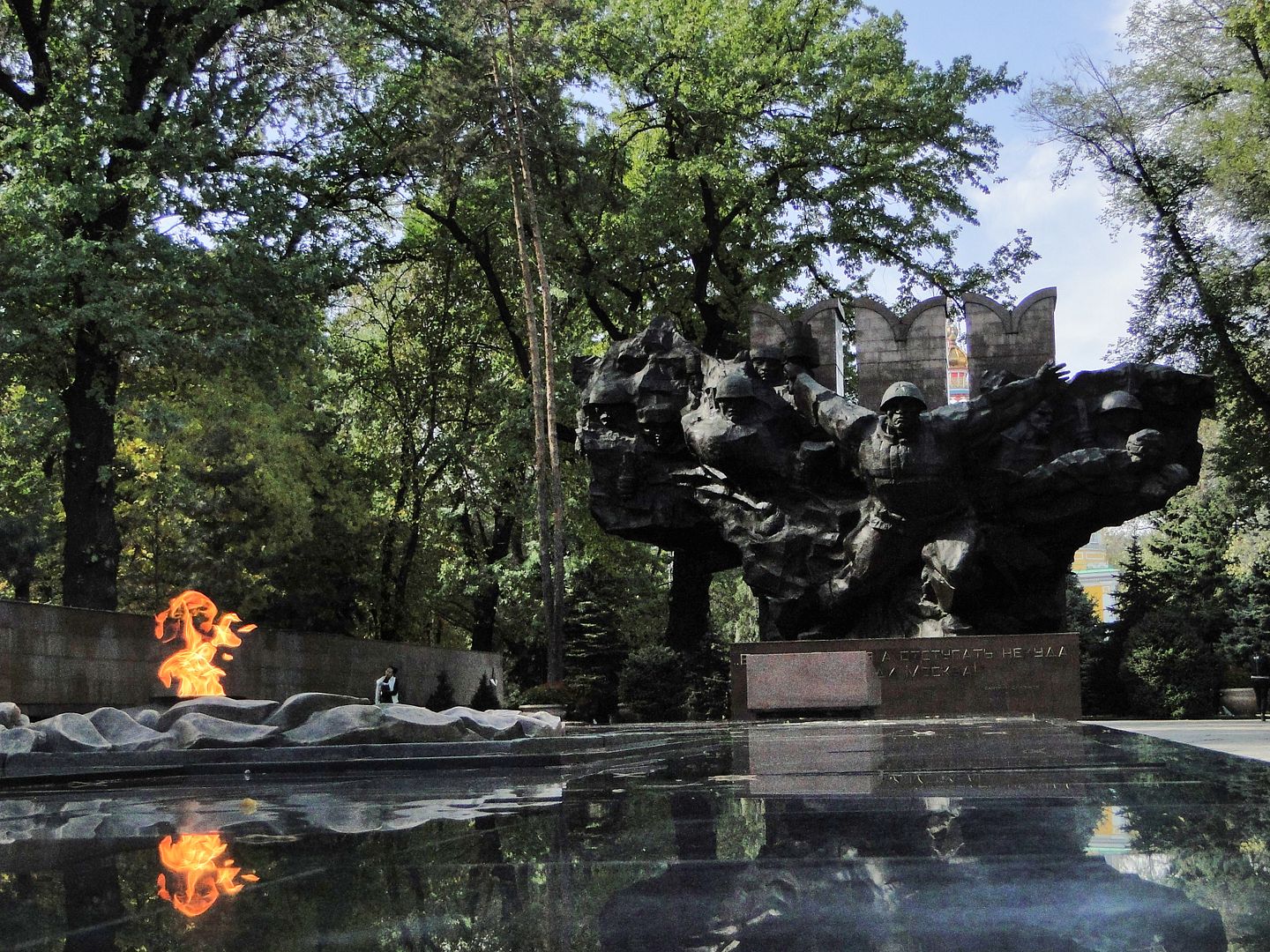 More than that, though, small surprises like the long line of weddings waiting to take pictures with the eternal flame or self-same cathedral.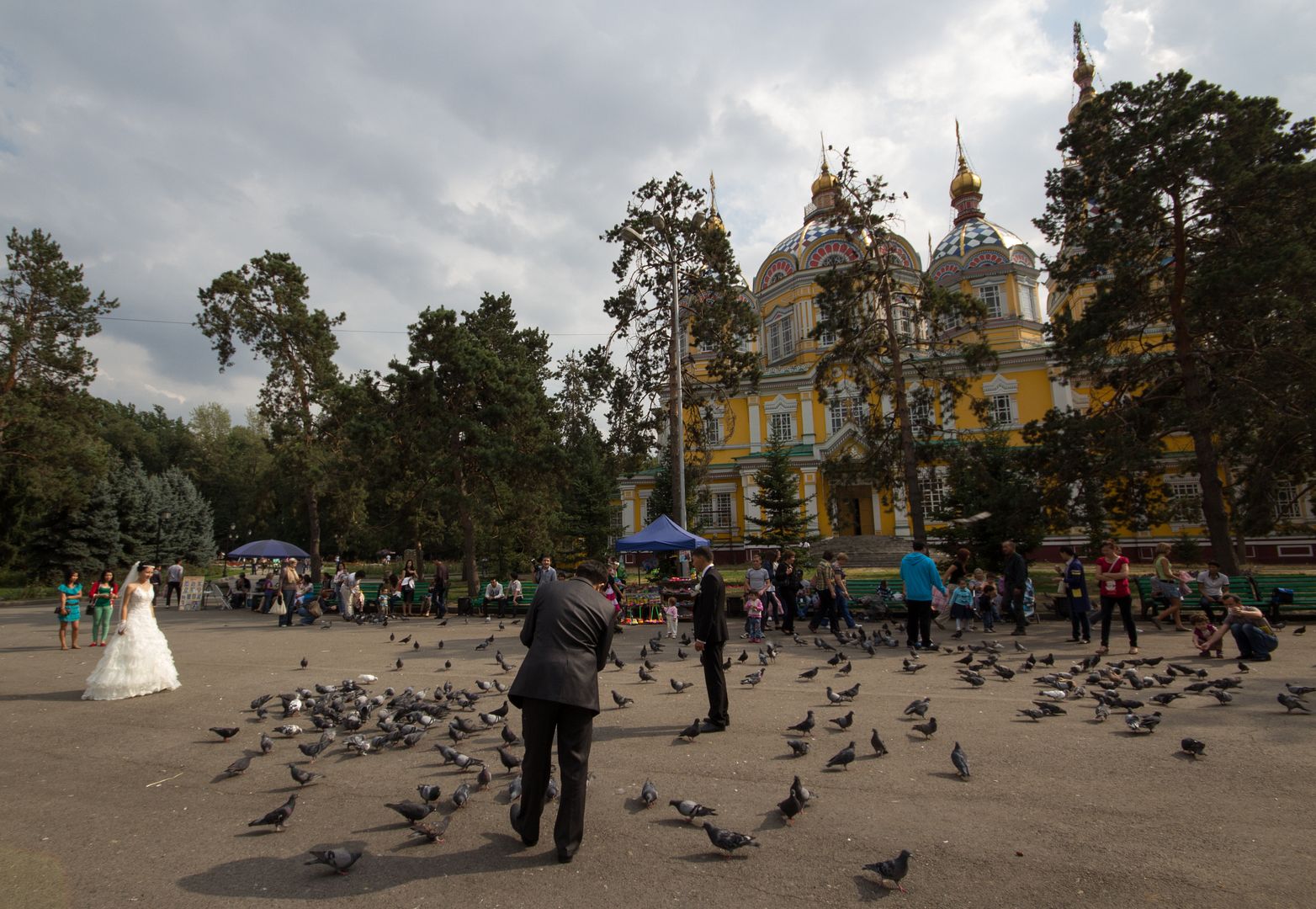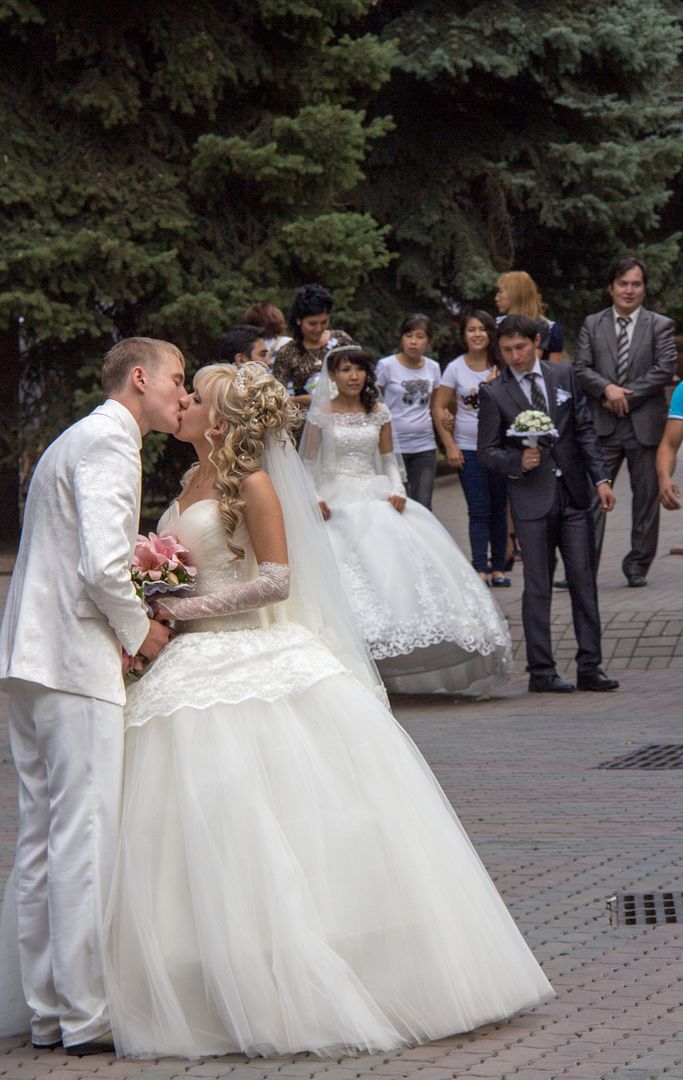 Why, they even finally have a Metro! It may have taken over 20 years to open, but it exists! Now ask me why we went out of our way to ride it while in town, and I've got no answer for you.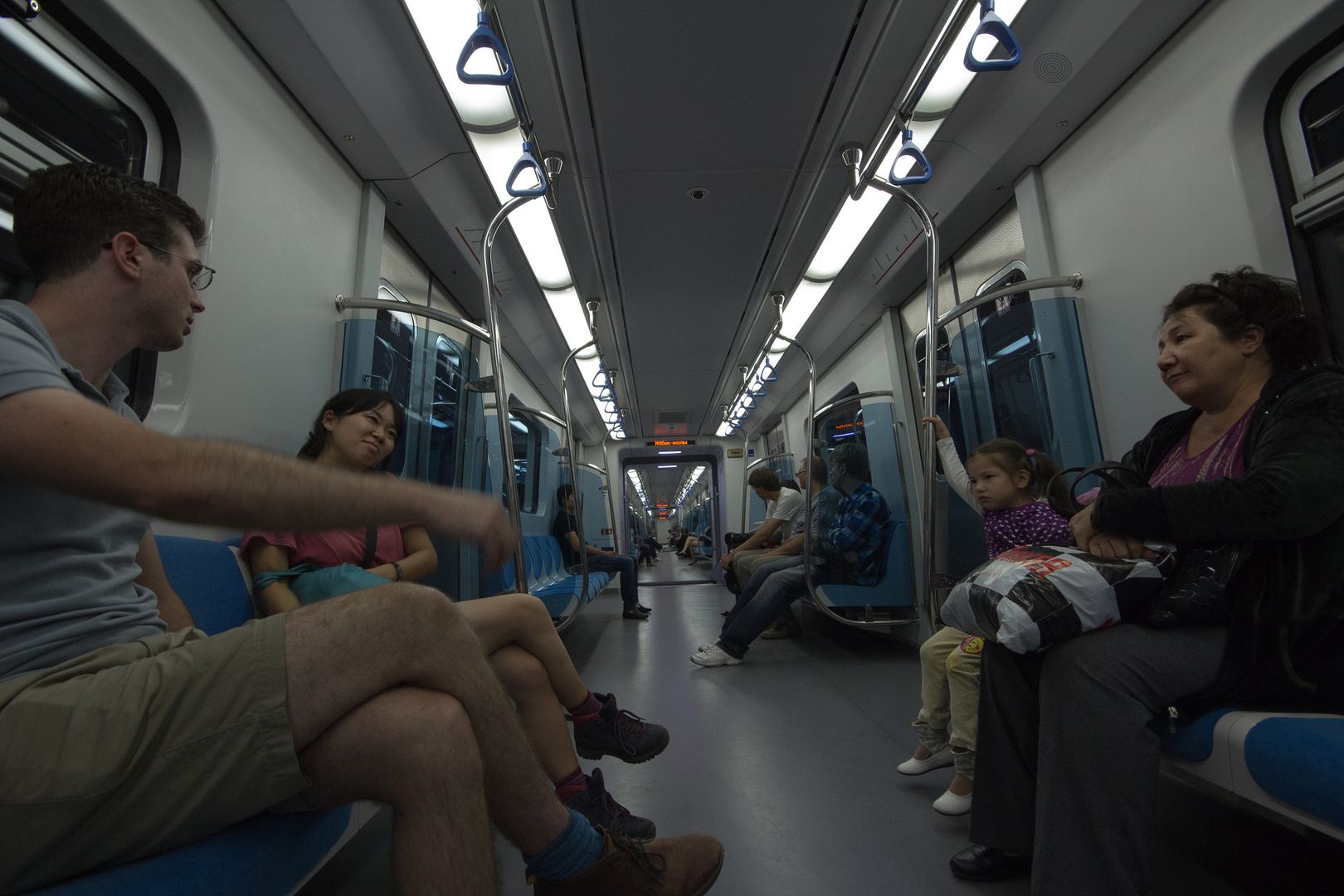 Even having been staying just across the Kyrgyz border in Bishkek, itself an easy but not spectacular city, walking through Almaty was somehow refreshing. Perhaps because of the simple change of scenery, perhaps the good company and excellent hosts; maybe I'm just romanticizing here.
Any given city isn't just to be measured by its 'sights' though, you know? Its also about wandering across little surprise street markets, and all the glorious goat head that entails.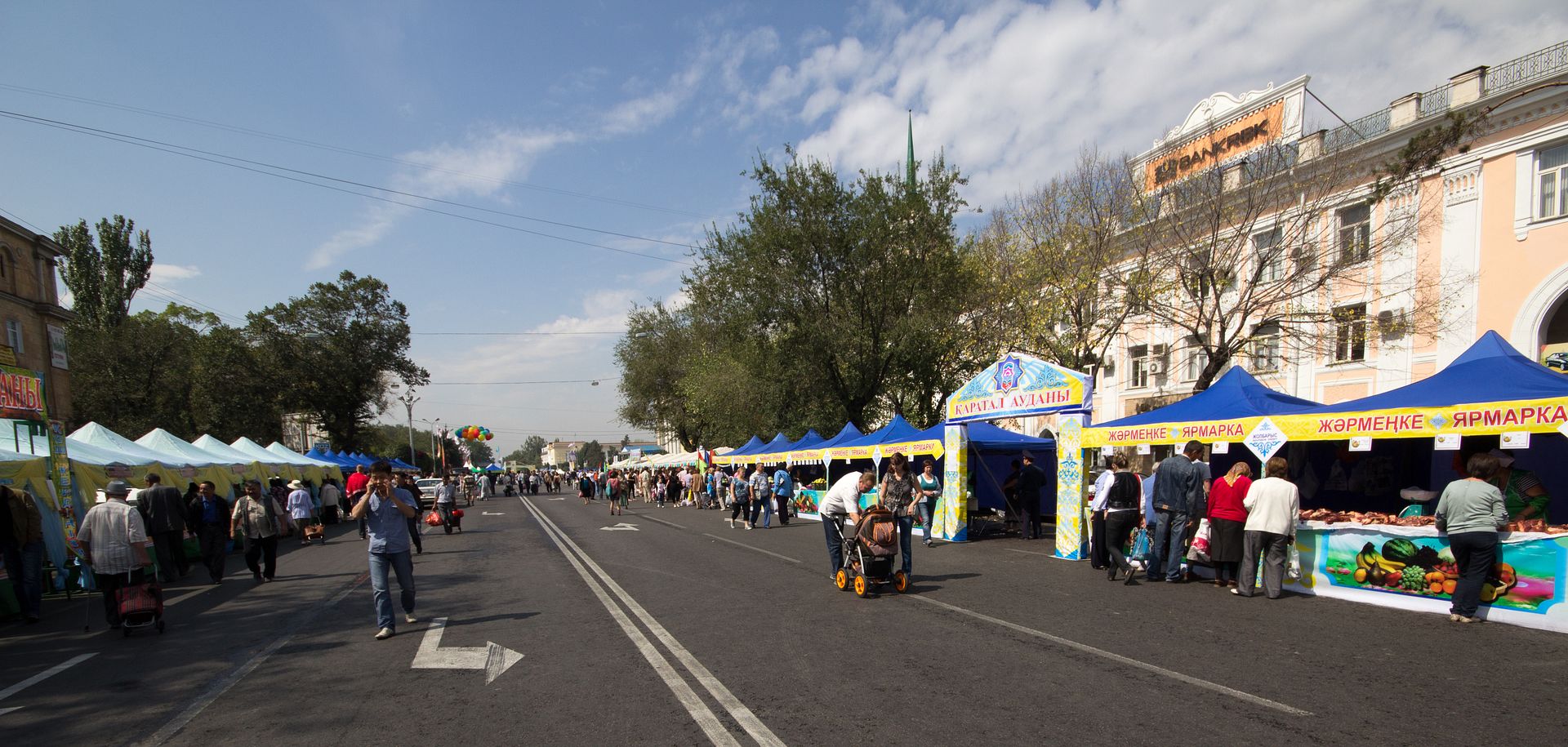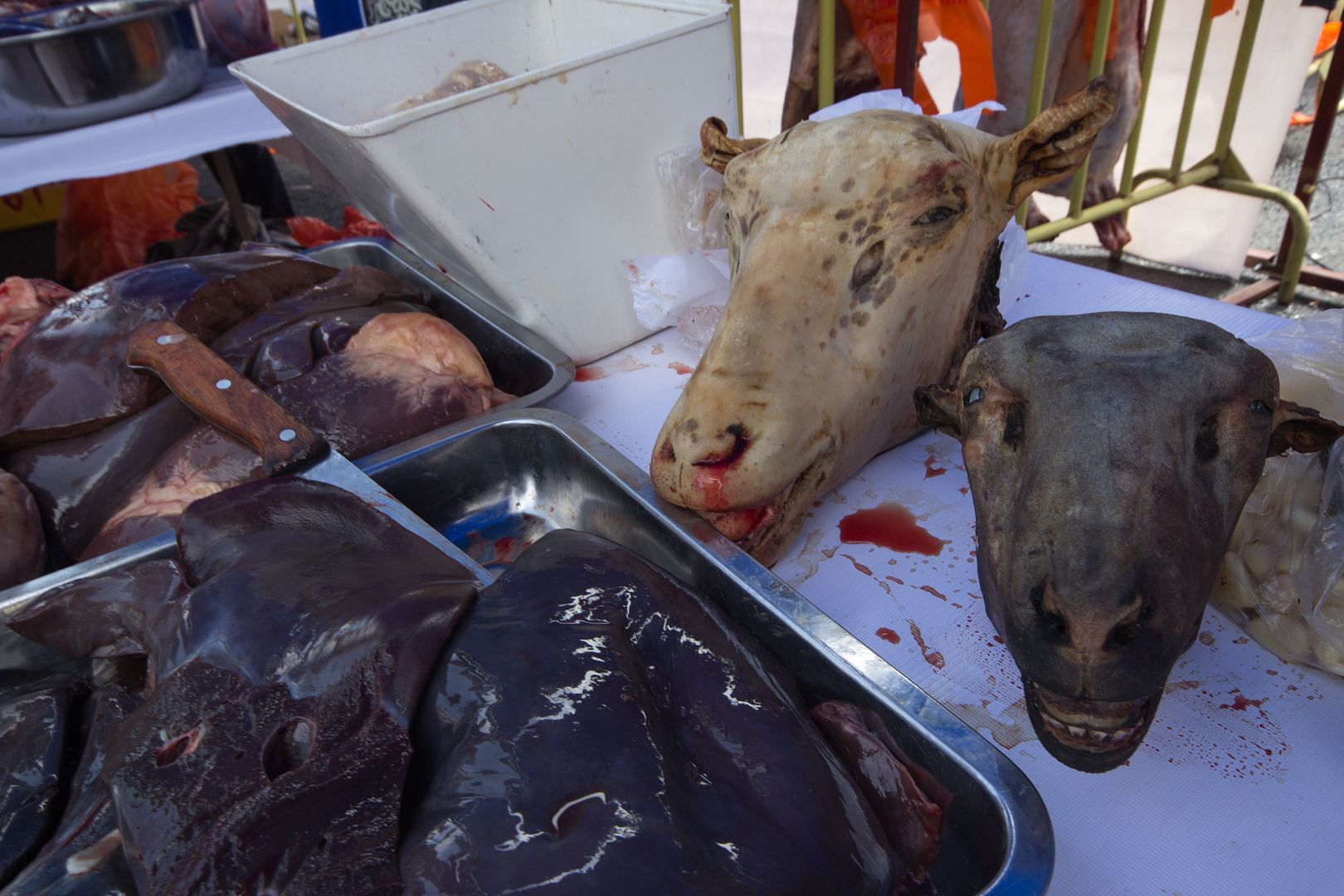 Or the sensory experience of a place.
The sound of the streets, for example.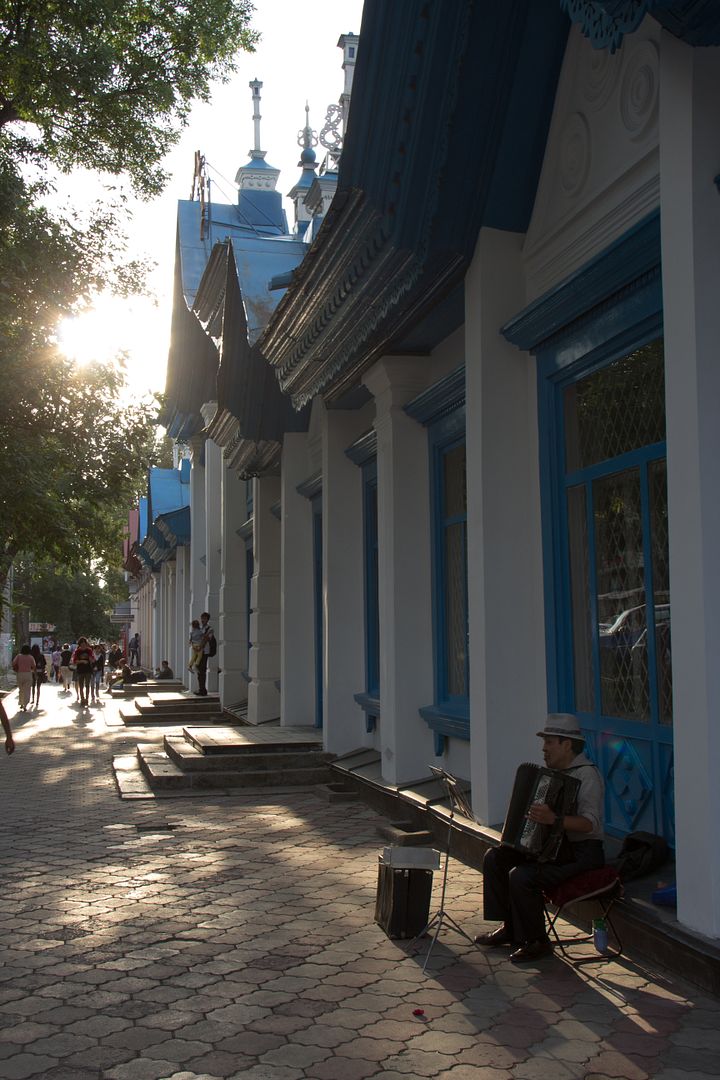 The feeling of warm sun in a green park when you really just don't want to walk any further.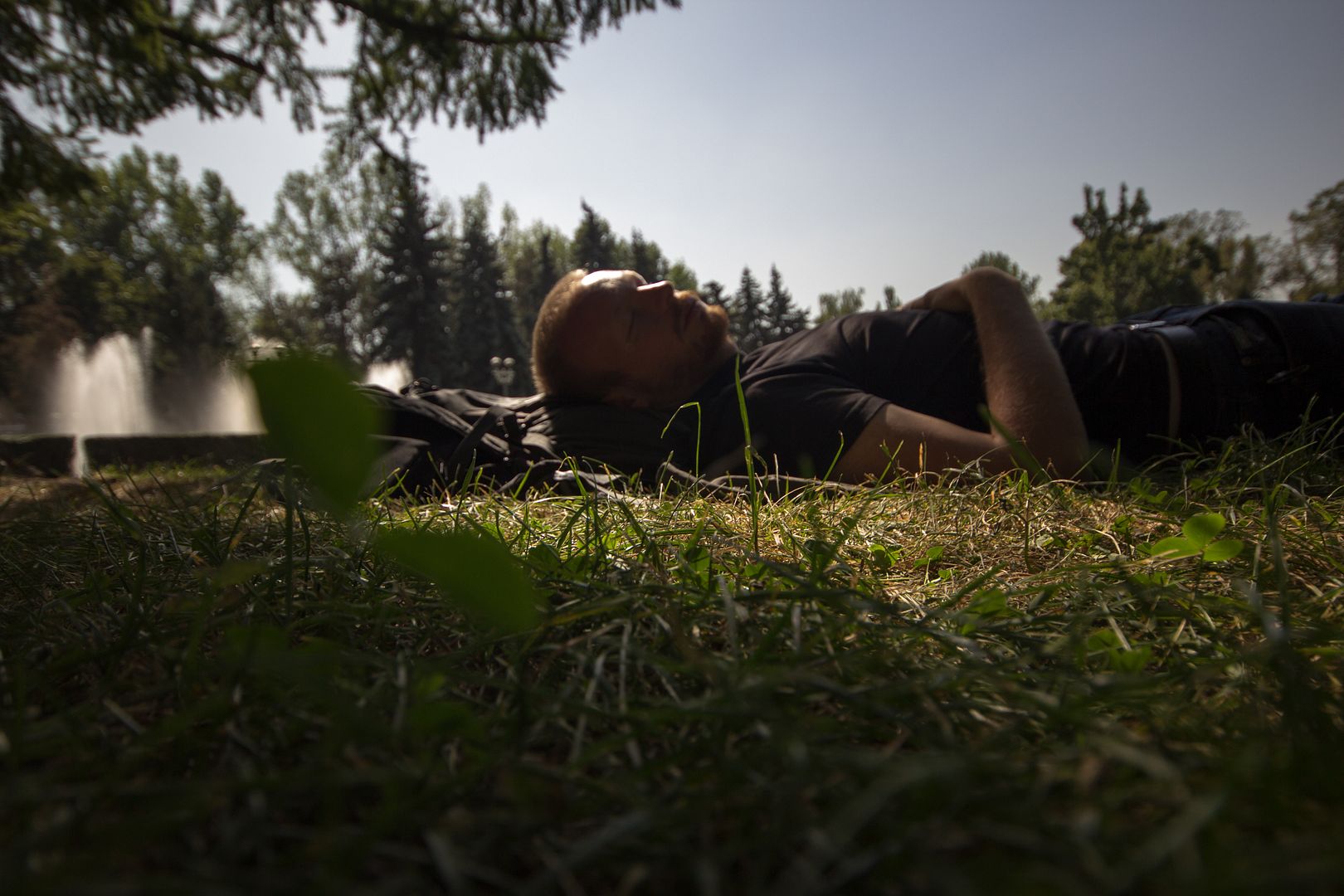 As far as Central Asian cities go, though, in my experience Almaty is towards the top.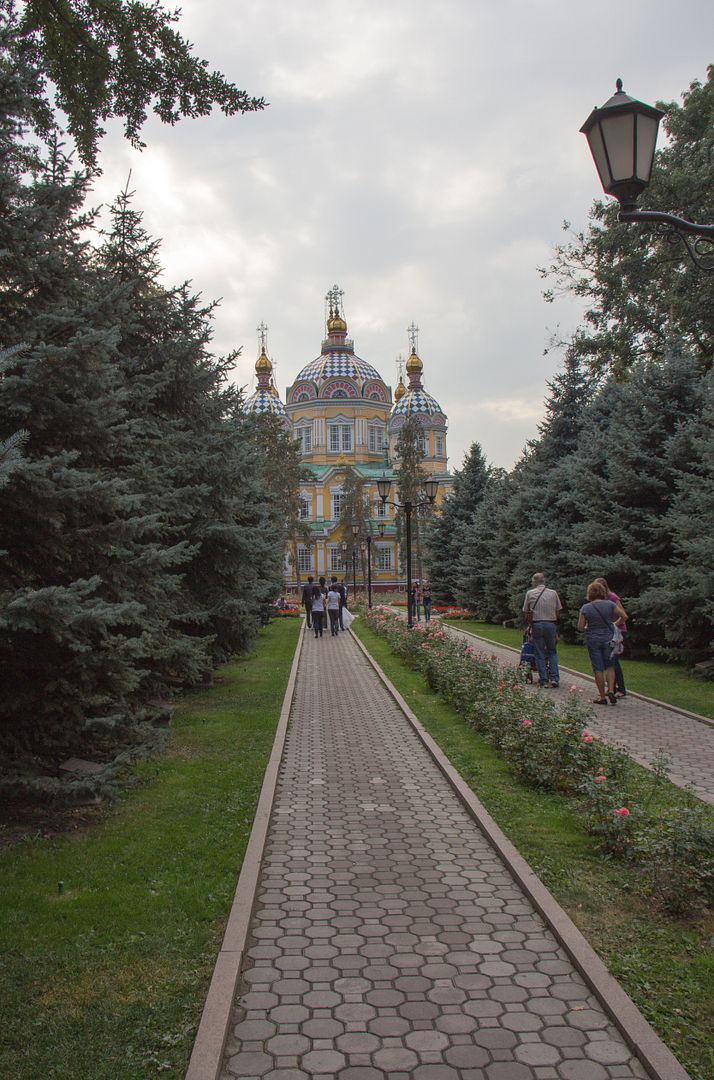 ——–
If you're having trouble finding a place to stay in town, check out Almaty Backpackers. There are proper dorms and a kitchen for guests for much cheaper than the hotels in town. Its nice to see proper hostels starting to pop up in Central Asia!