After meeting a Swiss devotee of the game and playing a mad number of times in Indonesia's Togean Islands, the Swiss girl (and so her board game) left town.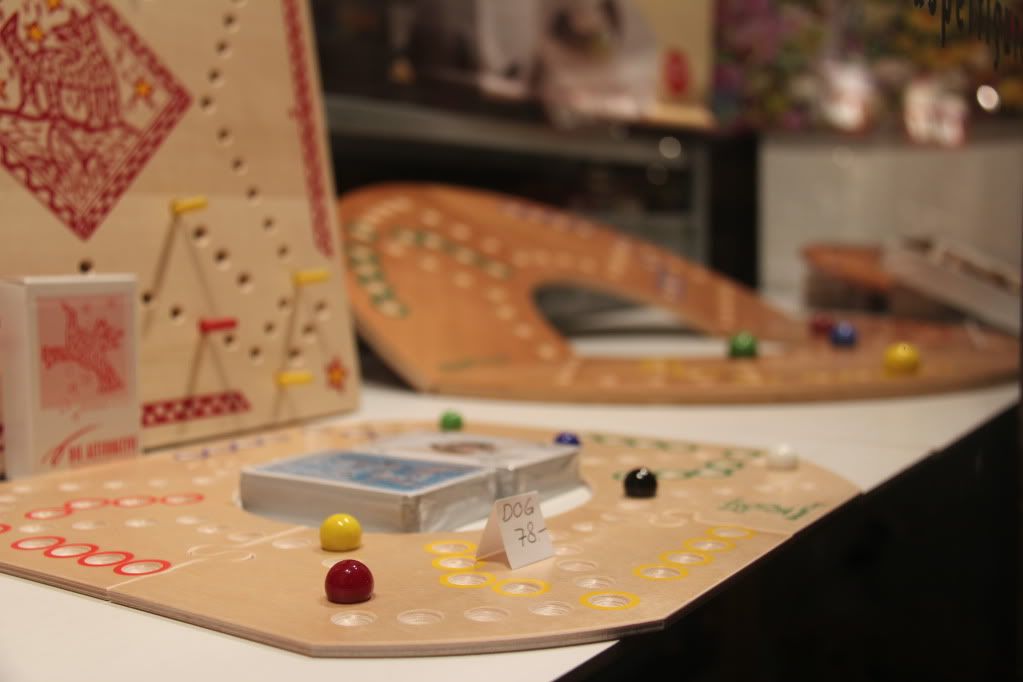 Within one day, we had made a bootleg version so we could continue playing. Just a few days later, Greg and I met back up with Swiss J'ana in a new town and of course played more.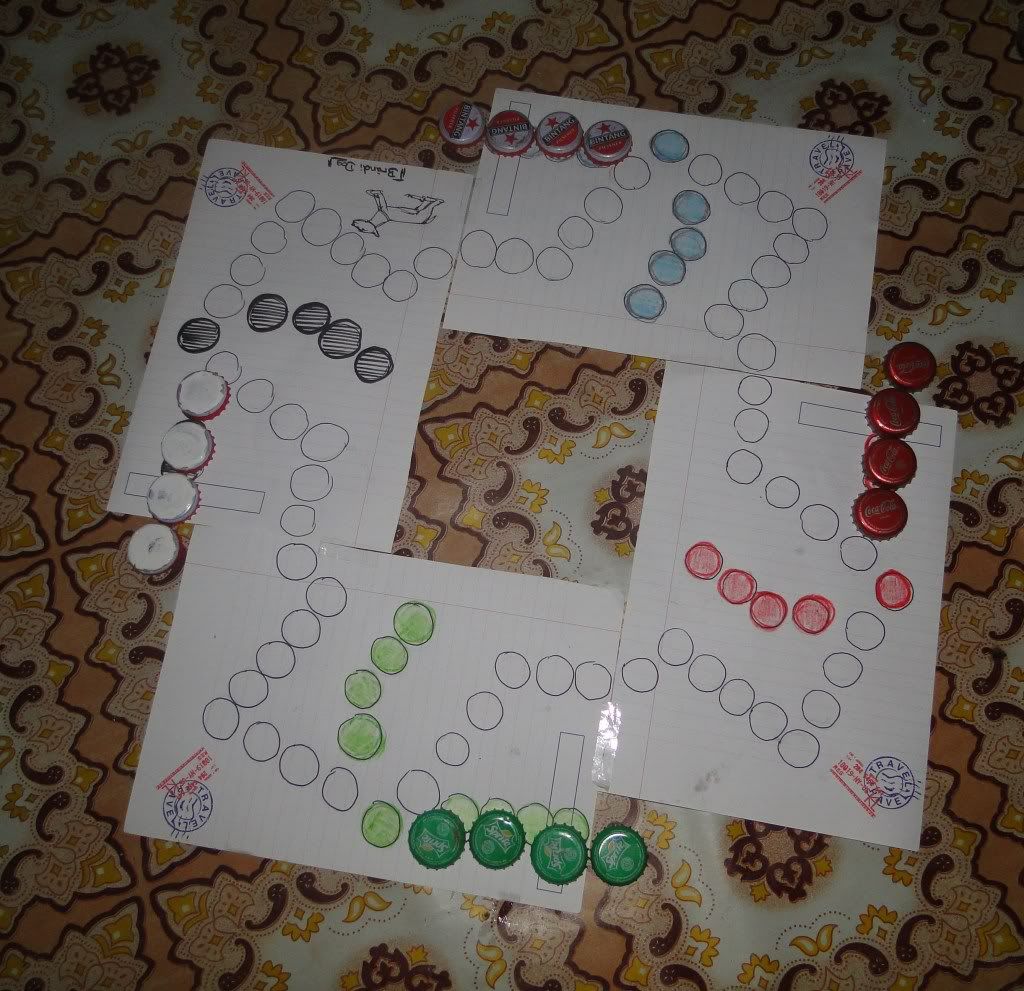 So what is this game? The one that mesmerizes and amazes and fills my evenings with travelers and murder and intrigue?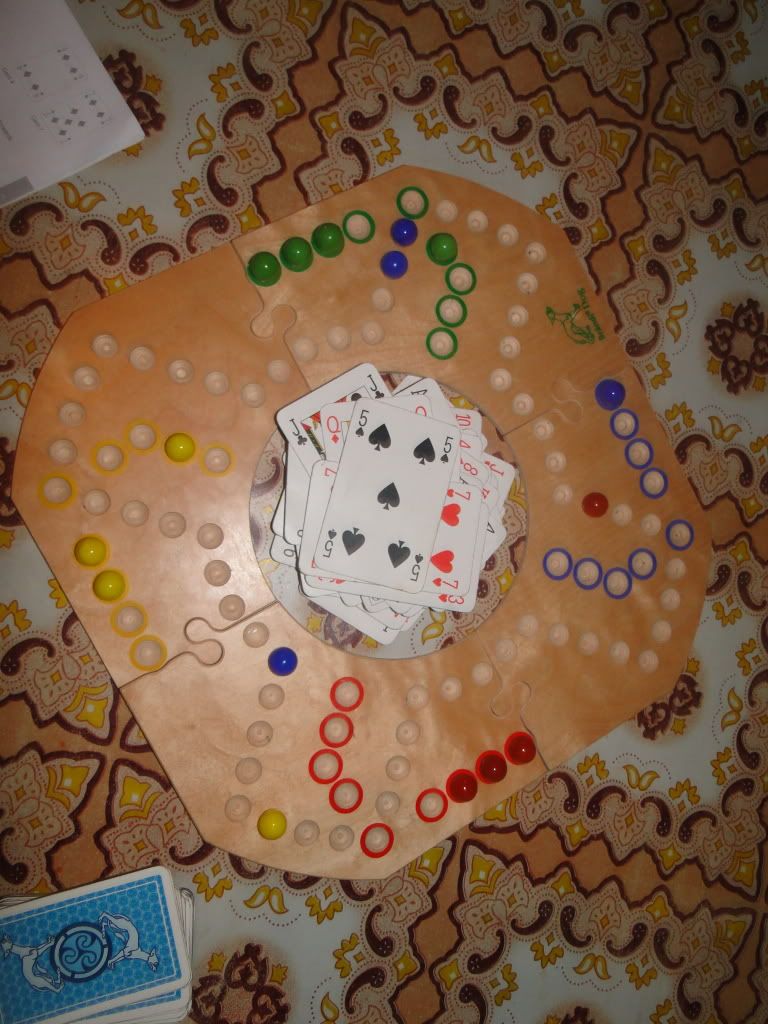 Brandi Dog.
Amazingly, J'ana was kind enough to gift a BrandiDog board all the way to Hong Kong. And so, traveling around for months on end: the Brandi Dog World Tour.
Visiting J'ana in Switzerland, then, there was of course a gluttony of BrandiDog.
On a train (or 4),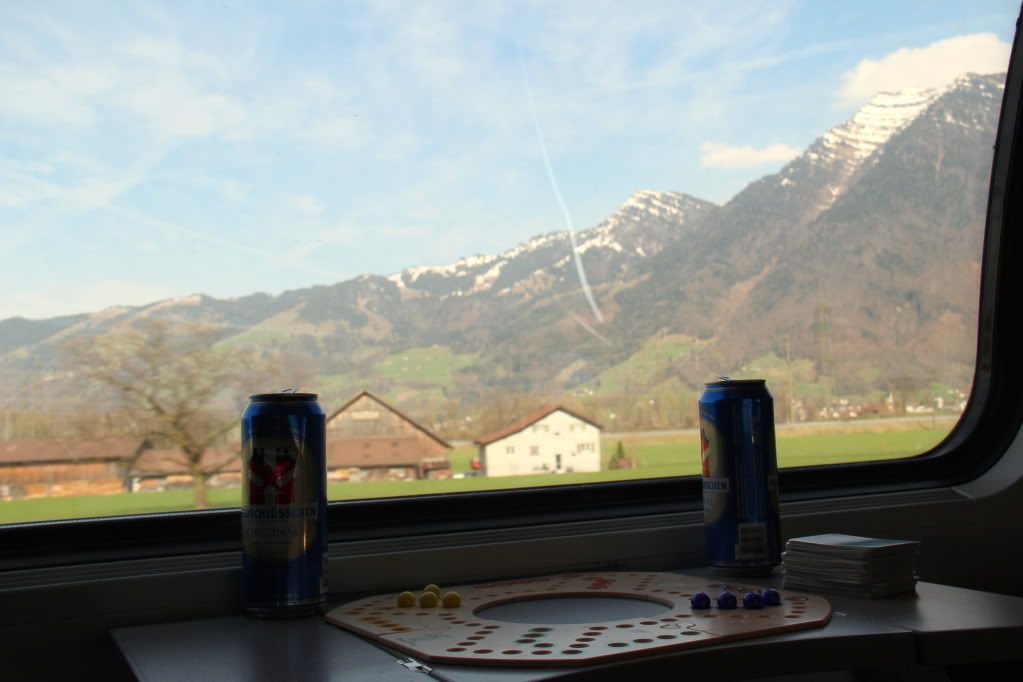 in a Roman Amphitheater,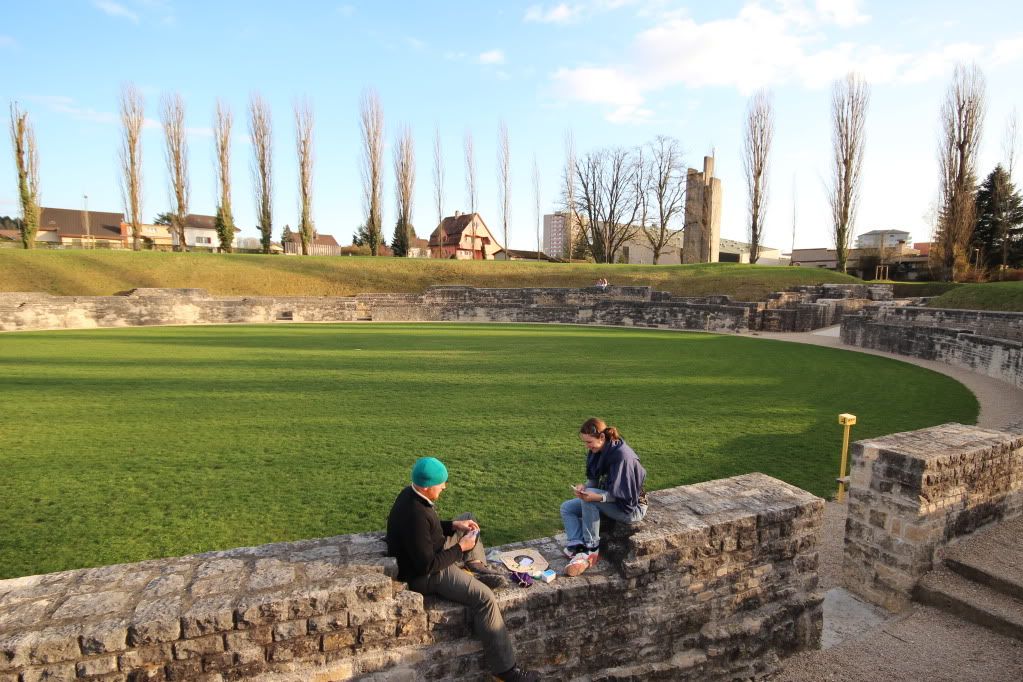 the shadow of an Abbey attached to a Cathedral dedicated to a martyred king,
and on a luxurious hotel porchfront cafe overlooking Zurich and the Lake on a brilliant monday morning.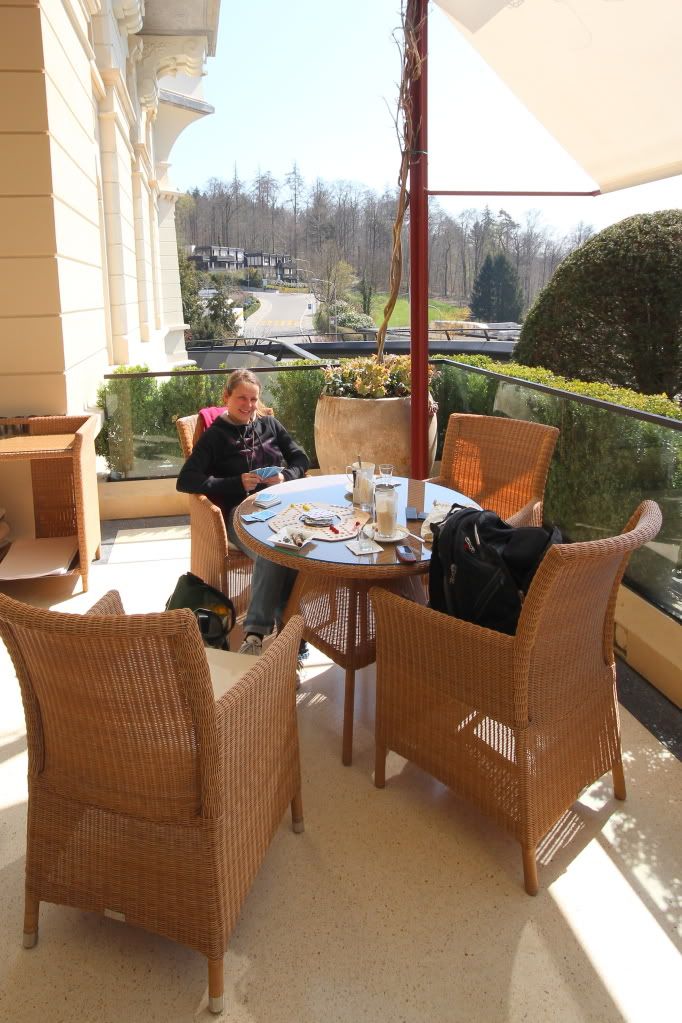 The trip to Switzerland was over so quickly, seemingly just after it began. The BrandiDog World Tour, though, continues. I may only have pack room for three pairs of underwear and four pairs of socks, but I certainly manage to continue finding a place to pack this little board game!