Though most of my time in Kentucky was spent with the family of my newly-married fraternity brother Anthony, we did manage to sneak away on my last morning to the complimentary Buffalo Trace Distillery tour in Frankfort.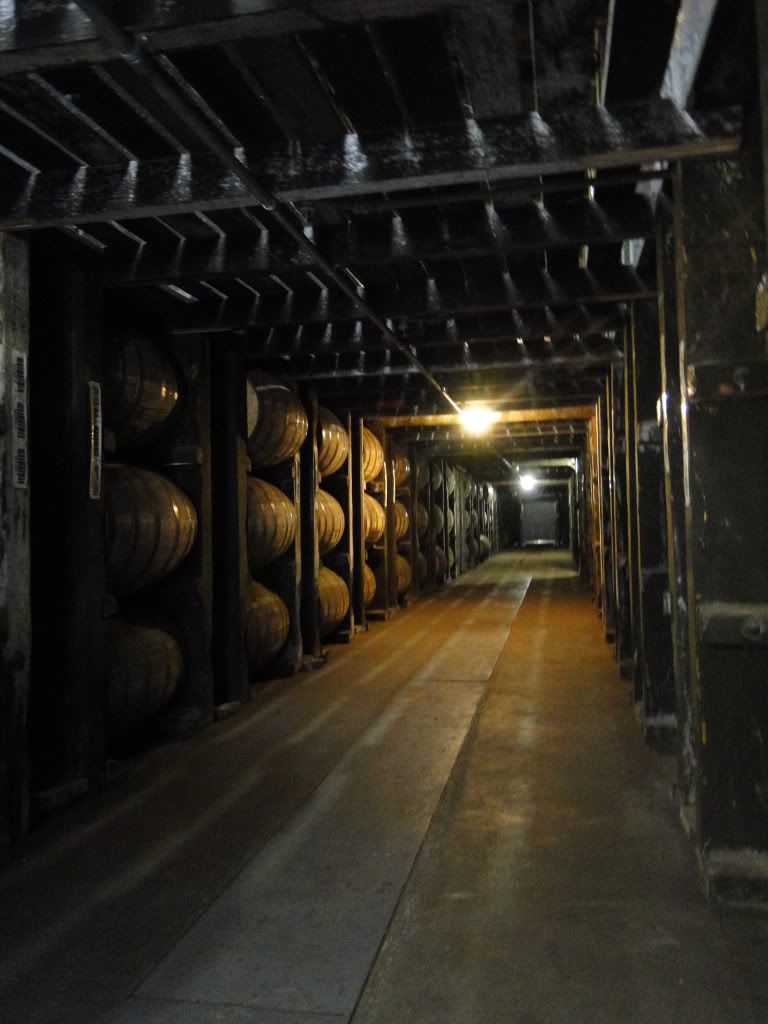 In this oldest operating commercial distillery in the US, the tour starts with a walk through the casks in storage as they age to create the perfect bottle of bourbon.
After sufficiently aged, the casks are moved through the grounds of the distillery under their own weight using a pretty ingenious system of rails and transfer stations. Indeed, even the shape of the casks themselves is designed to aid the movement of the barrels through the distillery grounds.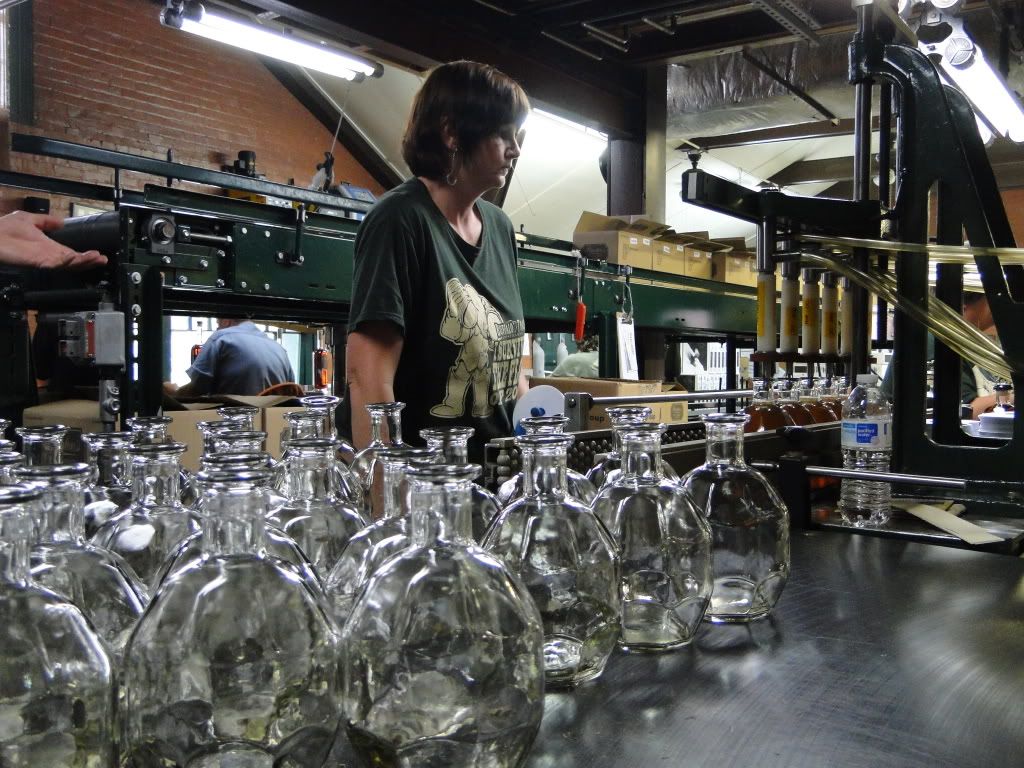 When properly aged, the casks are brought to the production floor and tapped in readiness for the bottling process.
Six at a time, the new bottles are filled with bourbon deliciousness…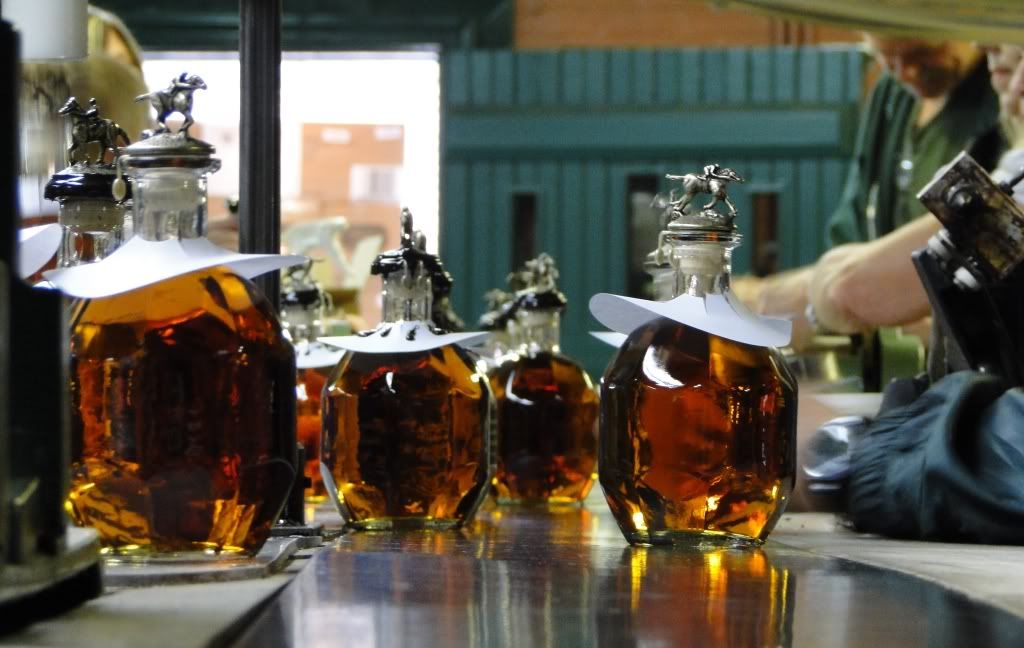 …then labeled and capped….
…until finally ready for the delight of consumers.
At the end of the tour, a well-knowledgeable introduction to some of Buffalo Trace's offerings. I actually preferred the Buffalo Trace to the Eagle Rare, and the Bourbon Cream overshadowed any Irish Cream I've ever tried. The Mad Dog, however, is better left to Moonshiners and Everclear enthusiasts. A special mention for the Bourbon Ball candies is in order, which contributed heavily to my America calorie-intake over the summer. Buyer beware.
Anthony and I both really enjoyed the tour and the distillery itself, and I recommend it to anybody passing through the Frankfort area.