Cruising the fjords of Patagonia:
Bernardo O'Higgins National Park
The famed 'fjords of Patagonia' – Bernardo O'Higgins National Park. This is the land of Magellan and pirates and National Geographic documentaries. Towering glaciers and mountains on the far edge of the world, home to dolphins and condors and maybe even the fabled 'City of the Ceasars'. And yet, despite the hundreds of thousands of tourists passing through the nearby Chilean town of Puerto Natales each year, only a small fraction will set sail for a visit.
More than 300,000 visitors are expected to visit the famous Torres del Paine National Park annually by 2025. Yet aside from the brief river trip up the Rio Serrano to the southern entrance of Torres, spend any time on the waters surrounding the Southern Patagonian Ice Field and you're more likely to see seals and cormorants than you are to find another boat. The world's 2nd largest extra-polar field (nearly 17,000 square kilometers) sees very few visitors and the reason, of course, is accessibility. You can visit by helicopter, you can visit by boat, or in theory I guess you could walk in via several weeks of crossing difficult and dangerous glacial ice. Don't do that.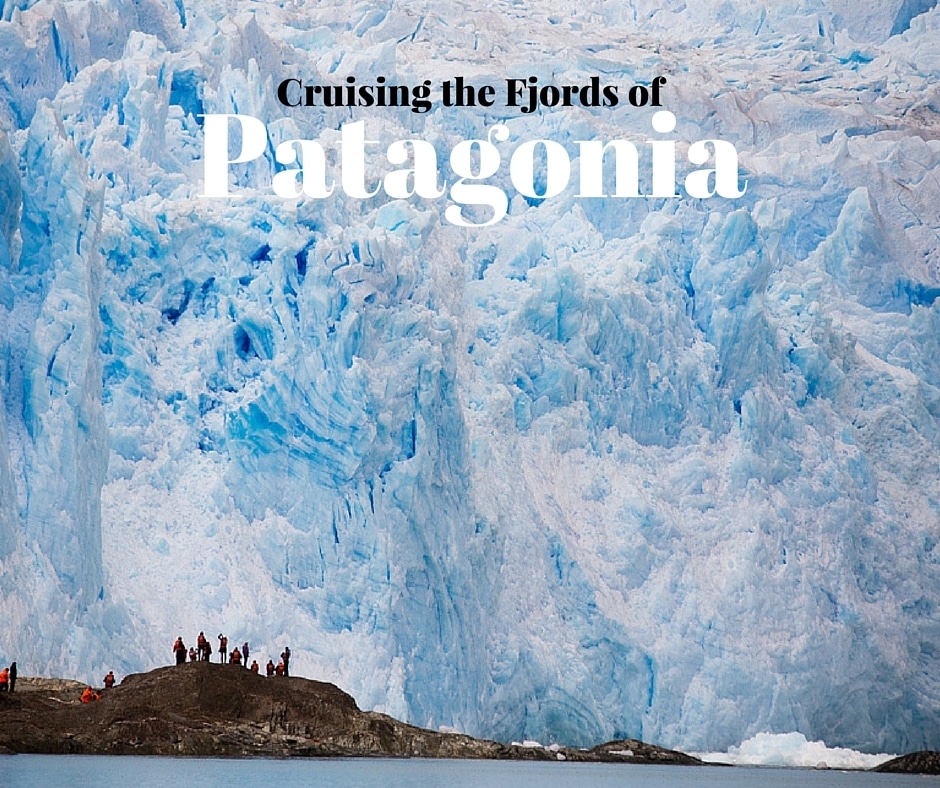 Enter: the luxury option. When a last-minute invite turned up for me to tag along on a trip with Cruceiros Scorpios for four days in the fjords of Patagonia, I completely dropped what I was doing to pack my bags and run (almost literally) for their dock. Bernardo O'Higgins National Park is really that amazing of an environment. I joined a sailing of the Kaweskar Route, which sails from Puerto Natales and passes by ~15 glaciers, but from talking to the captain and his family on-ship the Chonos Route is also quite cool in that it hits fewer glaciers but a wider range of cultural and natural spots – big waterfalls and hot springs and a couple of ridiculously remote settlements like Port Eden.
On the Kaweskar route, however, it's all about the glaciers. Glaciers big and small, shore excursions to walk and boat to the foot of glacial lakes, starting up at immense flowing rivers of ice and snow pouring imperceptible but relentlessly down from the mountains above. Glaciers that make the frenzied activity of man, and especially the hundred or so tourists that might visit in a given week and our gawking and our selfies and our astounded oohs and ahhs as great chunks of ice crash from glacial wall to glacial lake and float off to join a sea of silently-bobbing icebergs in the surrounding fjords, look insignificant and transient by comparison.
We hiked to an overlook of Amalia glacier, the infrequent sound of glacial thunder as ambience, past beached chunks of ice thrown ashore by the great waves this calving throws forth. We climbed to a rocky prominence beside El Brujo, to trace the history of years of glacial retreat as carved into the stones alongside the moraine. We boarded small boats to cruise to what felt like meters from the foot of Alsina, before racing back through the fjords of Patagonia to the cruise ship for afternoon teatime.
There are other sorts of life and movement in these fjords as well, aside from the enthralling presence of the glaciers themselves. Rookeries of seals, pods of dolphins, flocks of cormorants and arctic terns and albatross and even the occasional condor. They too live and breed and thrive in these waters, hunting and fishing and somehow not freezing even though they live on ICEBERGS, and one of the great joys of  being out on the boats (whether the larger cruise ship or the smaller excursion boats) is simply standing outside as the wind and the rain and the clouds blow past and watching the slowly but constantly changing landscapes as the birds and the sea life mingle and move past.
And then, when the birds are gone or the rain's too much or the seals too cranky to bear, it's back below decks for teatime.
Did I mention teatime? Because I really like teatime. This is upscale travel to be sure (and with prices to match – the cheapest rack rates start from around $1700 per person in a double in low season), with quite a bit of pampering. Basically four full meals counting afternoon tea, plus an open bar and coffee service and open access to the ship's bridge and engine room and pretty much anything you can think to ask for.
I mean, I'm clearly a touched biased here after years of often uncomfortable travel through rugged regions, but half an hour after I boarded the Skorpios III there was teatime and like ten different cakes to choose from  – I was pretty sold on the idea from that point on.
Jokes aside, you're paying for comfort, but you're also paying for access. Other than these cruises the only other reasonable way to even see the fjords of Patagonia is the Navimag ferry, which sails through some of the same waterways but (1) is primarily a ferry rather than a cruise – it can and will reroute for bad weather or to make up time, (1.5) only stops to go on shore at Puerto Eden, and (2) is notoriously hard to book – limited passenger space sells out well in advance and the website is notoriously bad for trying to book.
Bottom line: if you're on a tight budget, you're flying or taking the bus up through Argentina. If you're taking a boat, do it for the experience, in which case it's worth spending more to actually get up close and into the fjords.
Oh, and the whiskey toast. As they describe it on board: 12/30. Twelve year old whiskey, thirty thousand year old glacial ice. Though I'm not sure how they verify that, it's certainly a novelty and a moment of celebration on the far point of the trip before heading back towards Puerto Natales via a circuitous route.
A week or so later, stumbling up a moonlit trail at 4am in Torres del Paine on a very different adventure, I'd find myself thinking:
"Teatime and glaciers sure sounds nice right now."

My trip cruising the fjords of Patagonia in Chile's Bernardo O'Higgins National Park was sponsored by Cruceiros Scorpios on a review basis, but as always all opinions and long-windedness are my own.
Like what you see? Want to join Cruceiros Skorpios on the cruise through the fjords of Patagonia in Chile? Let me know on social media or in the comments section below!