Hagia Sophia
I'll level with you for a moment. Lonely Planet and every other tourist guide out there would have you believe that the moment you step into the Hagia Sophia, your life will change. Angels will sing and the sky will shine and you will never been the same again. This is not entirely true.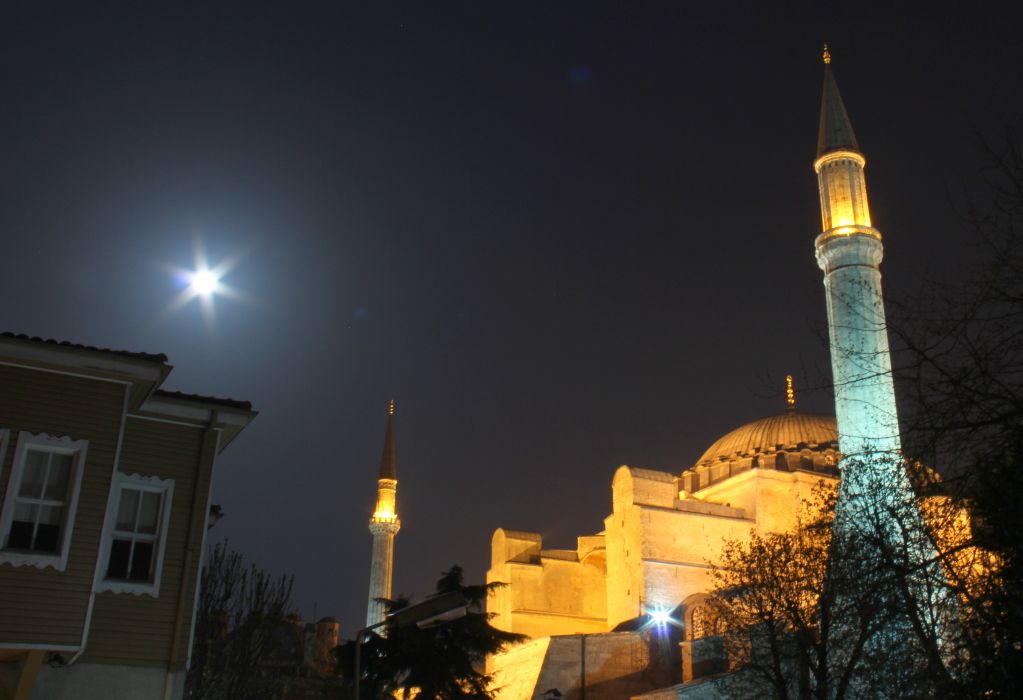 Now that thats out of the way, the place is legitimately stunning. After I got over my initial 'wow' I watched to see how other tourists reacted, and there were very few that walked through the main door and didn't stop and stare speechlessly for a  moment or two.
The combination of Christian and Muslim design is beautiful, perhaps pulled off better here than anywhere else I've ever seen.
Even crowded to bursting with tourists, the interior maintains a certain quiet splendor that is just as hard to quantify as it would be to ignore.
The whole time I spent inside, close to an hour, I spent looking up and around wondering how I could possibly make photographs that captured even a small part of the feeling.
Its no wonder the first Ottoman Sultan converted the place to a mosque and had a VIP room installed. I can only imagine he felt much the same!
——————-
Visiting the Hagia Sophia couldn't be easier, you just rock up the the front door and buy a ticket for 25TL. However, if you want to go with a guide for a bit livelier of an understanding of the history I really enjoyed working as a photographer with the Hidden Istanbul tour.