Year in Photos: 2016
So, I know it has been a little quiet around here, but that's just because I've been having a fantastically awesome year with not a lot of time left over for personal projects and especially this blog. Never fear, though, as I've been taking photos all the while; and while it may be ages before I write about some of these places and trips, there's no reason not to show off a few choice pictures now!
As with a similar post in 2015, I've chosen below not necessarily my favorite photo from a given month, but the one that most captures at a glance the tone or activity of that moment in time. Some positive, some reflective, but all representative of where I was either physically or mentally over the course of the year. (If you're just looking for pretty pictures I took this year, you can also see those on my Instagram or Facebook Page as I finish up posting my favs for the year.)
Before the photos, however, a few stats from 2016. Travels in 10 countries (2 of those new to me – Chile and Eritrea – which also makes for two new* continents! ),  73,563 miles flown on 16 airlines, something like 23,312 photos taken (of which only 6,026 made it into the archive and an even smaller sliver of that have seen the light of the web), and about two and a half months in Kyrgyzstan (which is, after all, my putative home).
Oh right, and one more thing. Some of these photos are linked to a blog post, photo gallery, or other goodies that are worth have a look at if you want to know more about the photo or the trip that brought it to life. This was my year in photos. Give 'em a click, see if you find something you like.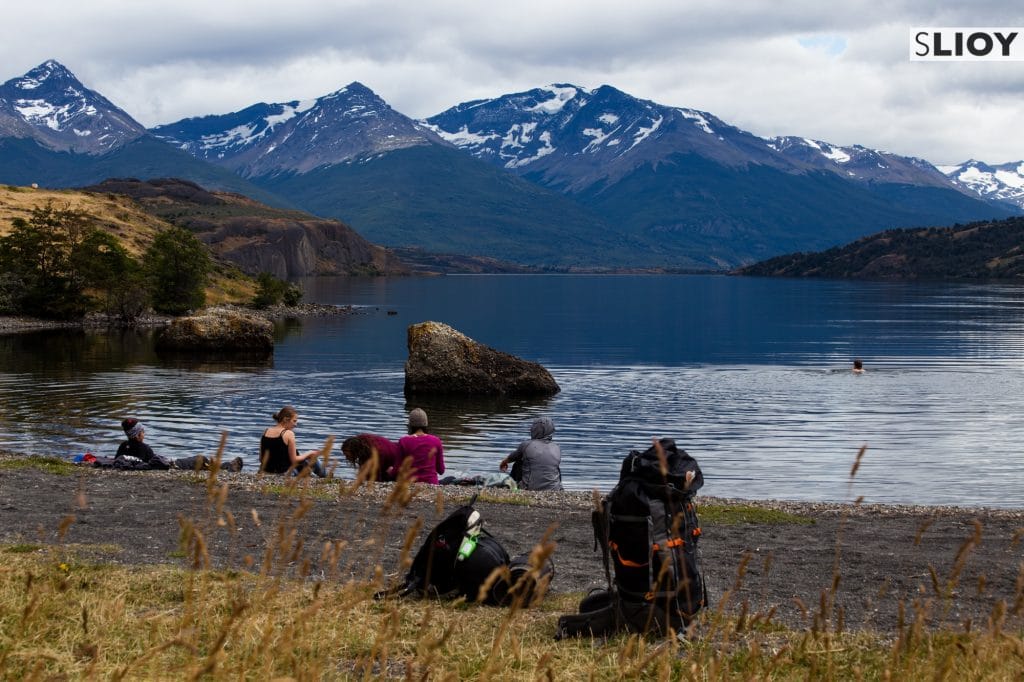 Jan – Chilling in Chile
I started 2016 with every expectation of taking photos of a mountaineering expedition in Argentina for the first six weeks or so of the year, but some contract disputes that couldn't be resolved agreeably saw me with flights already booked to Santiago de Chile and a month and a half to kill before the return. Solution: Patagonia. The photo above could be described as 'max chill mode', an awesome couple having invited me to her birthday party on the shores of little Laguna Sophia; the perfect intro to the region, and a great prelude to starting a hike at Torres del Paine a few days later.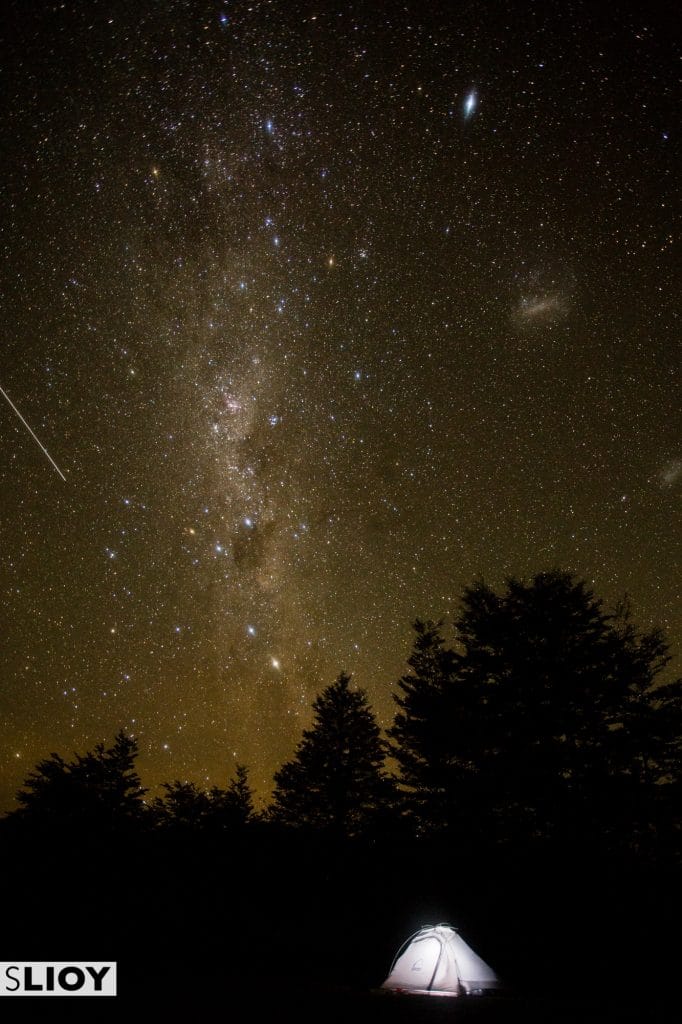 Feb – Patagonian Vagabond
The hiking vibe continued into February, after hanging out hiking a while in southern Patagonia I flew up to Puerto Montt and repeated the process – the most noteworthy being a week-long hitch/bus combo through the bit in and surrounding Pumalin Park. Nice hiking, lots of camping, good people, great landscapes. It was the first thing I've done that felt like a true vacation in quite a while, a chance to stretch my legs on a few quiet trails in a beautiful region, and an excuse to get off the computer and explore somewhere new for a while.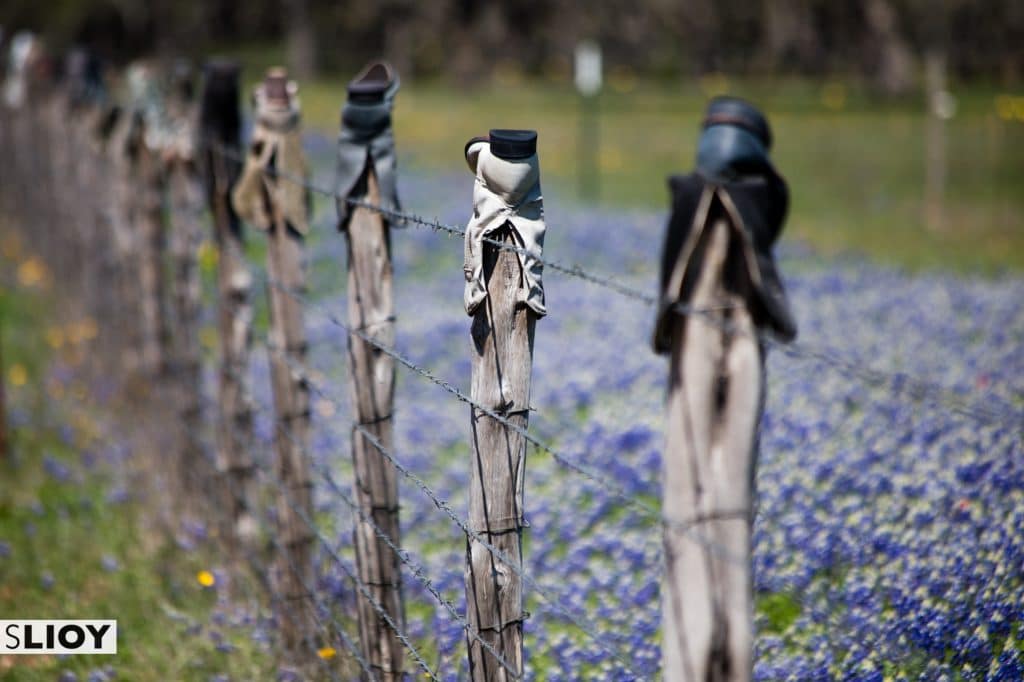 Mar – Family time and Flower-chasing
Spring is Bluebonnets in Texas, and after my family having talked about them so many times this was the perfect opportunity to finally see what all the fuss was about en route between Chile and China. I stuck around for three or four weeks hanging out with the fam (well, and catching up online after nearly six weeks away), and in that time managed to take hundreds of photos of these famous little flowers. I also, if memory serves, managed to eat Tex-Mex a couple of times.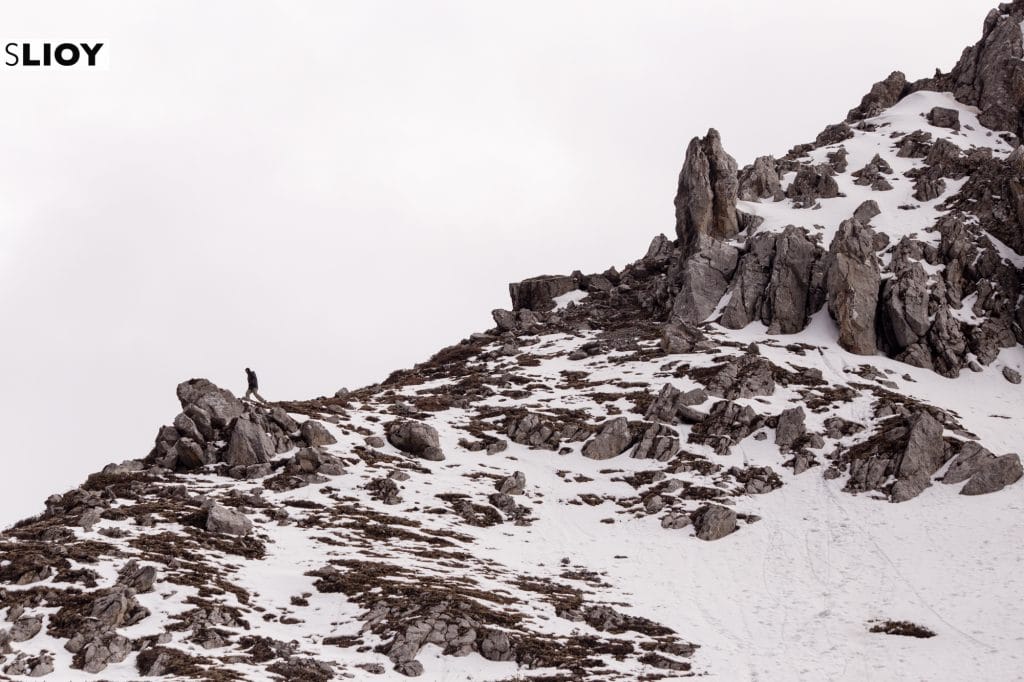 Apr – Guidebooking China
April was supremely exciting for me, for several reasons, and it wasn't just that I got to hang out with an old friend and his lovely girlfriend in Hong Kong and eat all the dim sum. The first and most obvious: that I made it to China and started working on my first project as a Lonely Planet guidebook author. The second: that it was my first trip to China in FIVE YEARS! (Which, after having lived and traveled through the country extensively for three years, was quite a long time without a good China fix.) Third: the guidebook chapter I was responsible for was Sichuan; which, no matter what anybody else ever says, is the most exciting province in the whole giant country. I started off a bit slow, catching up with a friend from Bishkek and hiking into the depths of one of my old favorites (Jiuzhaigou, pictured above) but soon hit high gear and pushed into new territory.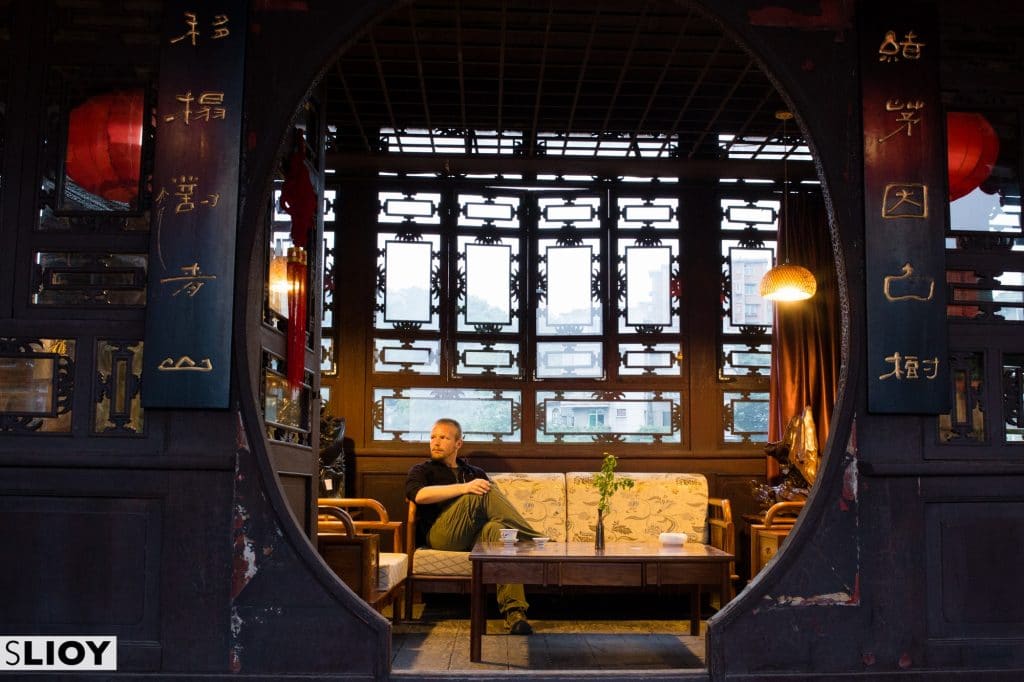 May – A Song of Tea and Fire
Leaving northern Sichuan for a quick trip to Nepal (which was itself good fun, as always, but much more an aside than the defining moment of the month), I hit the ground running back in Sichuan on a swing through the south of the province. Spicy food, ancient history, and the most elegant teahouses you could ever hope to sit in for a few hours. I took more than a few selfies in May, and I'm gonna keep shoving them in your face till I take better ones one day.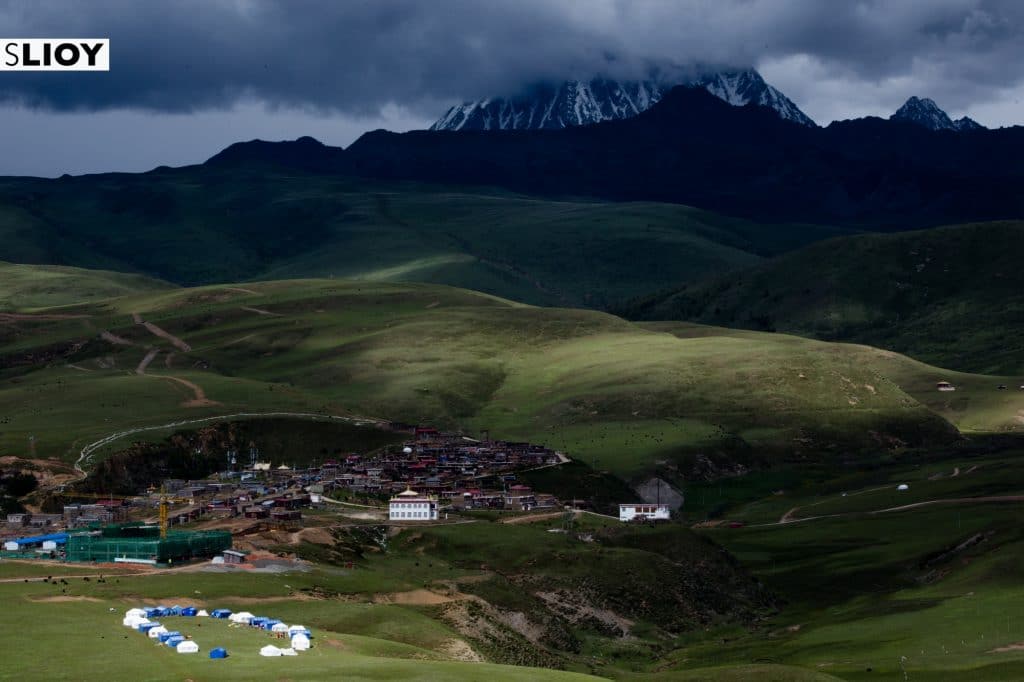 Jun – Exploring the Himalayan Foothills
My one great regret from my first trip to Sichuan (circa 2010) was that it was too frozen and cold to push into the Tibetan highlands in the West of the province, and so of course my great excitement on this go round was devoted to exploring the huge and wild region. Snowy mountains, nomad life, and Tibetan buddhist temples and monasteries dotted all across the countryside. I would have gone to Tagong anyways for work, of course, but I wouldn't have been there for an annual nomad's horse festival had it not been for a timely recommendation for a transplanted local in Kangding who brought it to my attention. But that (pictured above) was just one of the many small temple towns and fantastic memories of the month.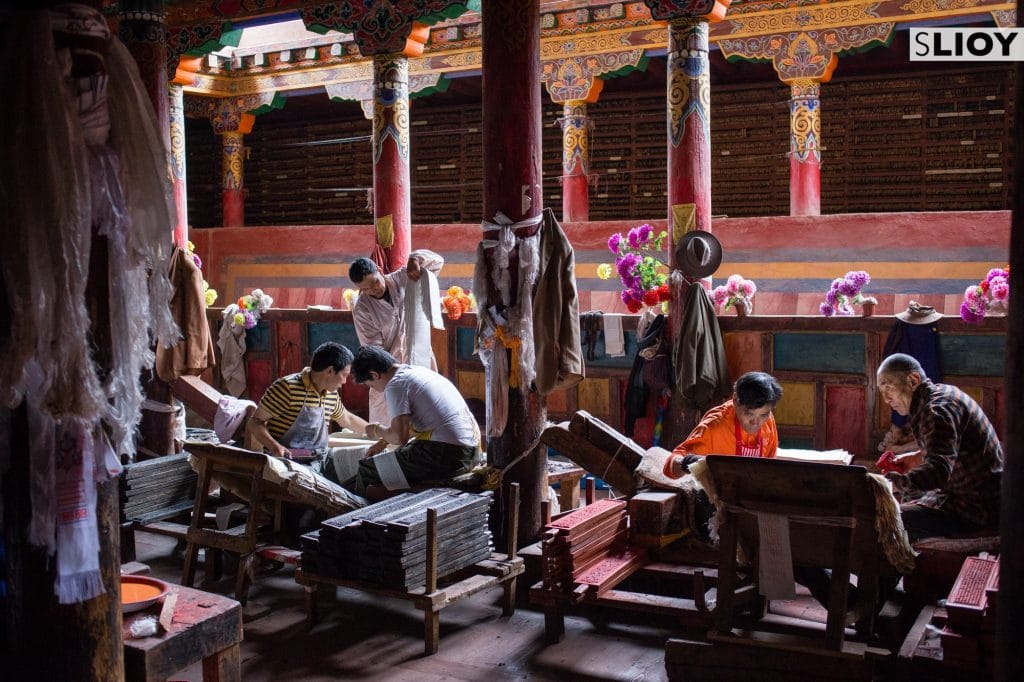 Jul – Wrapping up the Middle Kingdom
Not that I could have known, but I saved the best of Sichuan for last. The little loop from Garze to Dege and back down through Yarchen Gar was one of the most beautiful weeks of traveling I've ever done, and I mean that in terms of both photographic/visual beauty and personal/experiential beauty. I've been traveling full-time for like eight years now, and I'll be the first to admit that I'm a lil' jaded these days. Yet, standing in the room pictured above in Dege's Printing Press Lamasery or talking with the nuns at Yarchen Gar or numerous other moments, I felt once more the childlike wonder of a first-time traveler for whom magic still permeates every moment of the day.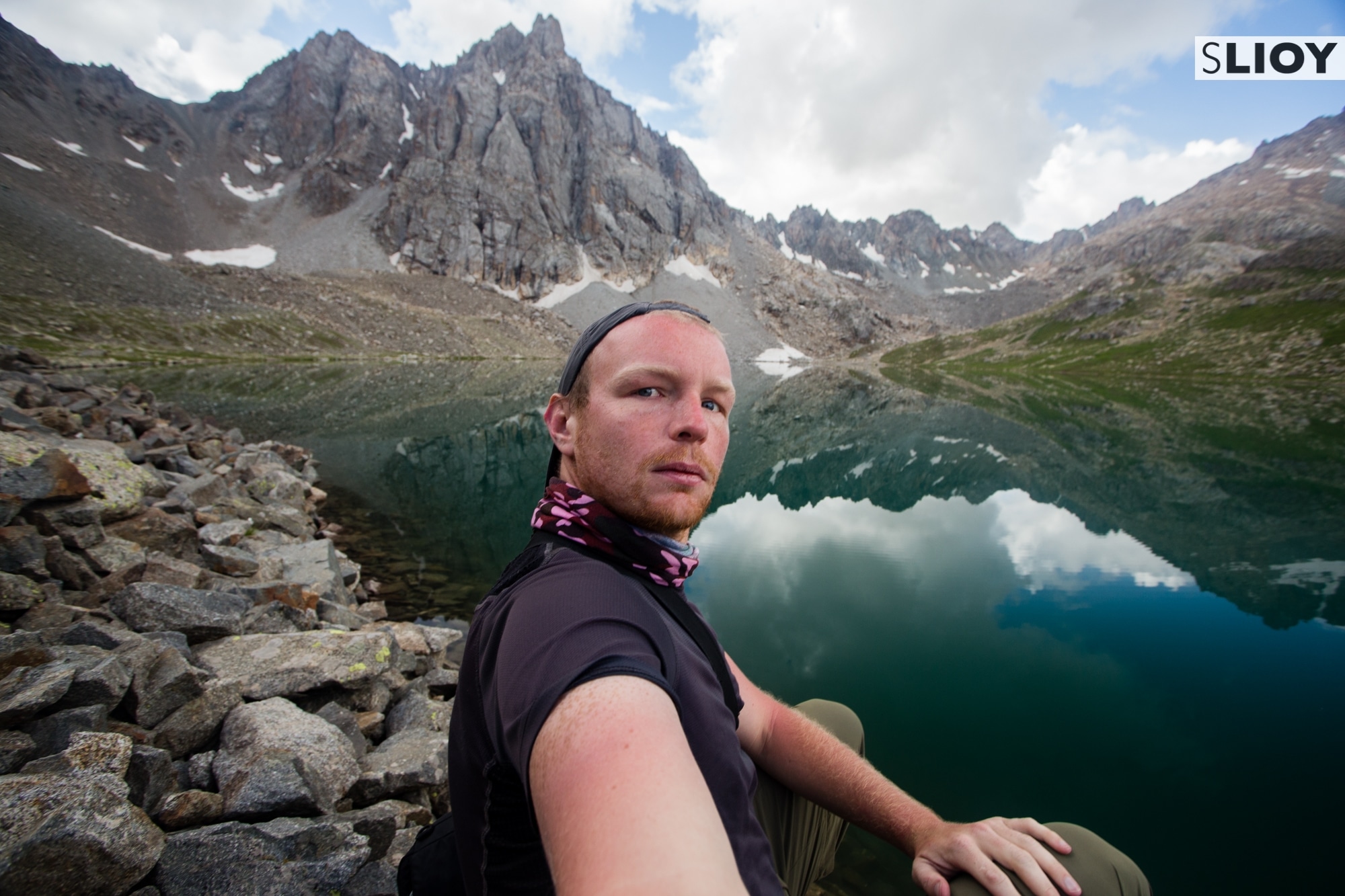 Aug – Back Home, On the Ground Running
Ok look, I know this is the second selfie in here, but let's not talk about that. Let's talk, instead, about howI got home from that long busy trip in China and two days later started planning an awesome trip for awesome people to come see an awesome event in Kyrgyzstan – but I'll tell you more next month about that. August was full tilt, packing two months of work into about five weeks, however I did manage to break free from Bishkek long enough to hike out a route from little Jyrgalan village in preparation for a couple of my favorite travel bloggers to do the same in September.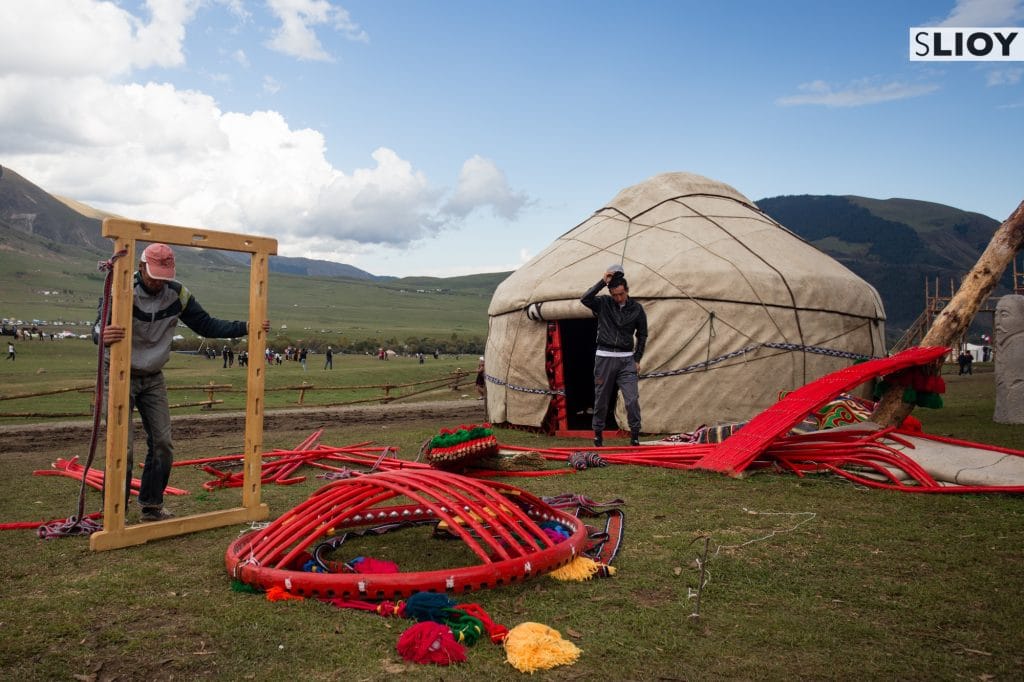 Sep – World Nomad Games And Cognac and Bloggers
Holy crap guys. I said it in 2014, and I'll say it again this year: the World Nomad Games is the best thing ever. There are a lot more photos that I like a lot better than this one, but perhaps none that represent my September more honestly. Just like these jigits, much of the month was me trying to do things on the fly at lightning speed without any of the pieces falling apart till it was all over. It came off, more thanks to an awesome crew of colleagues than to any efforts on my part, and I'm super duper excited about doing more and similar in the next couple of years in KG. Stay tuned. I'm gonna get that helicopter one of these days.
Oh, right, and I went to Dubai at one point.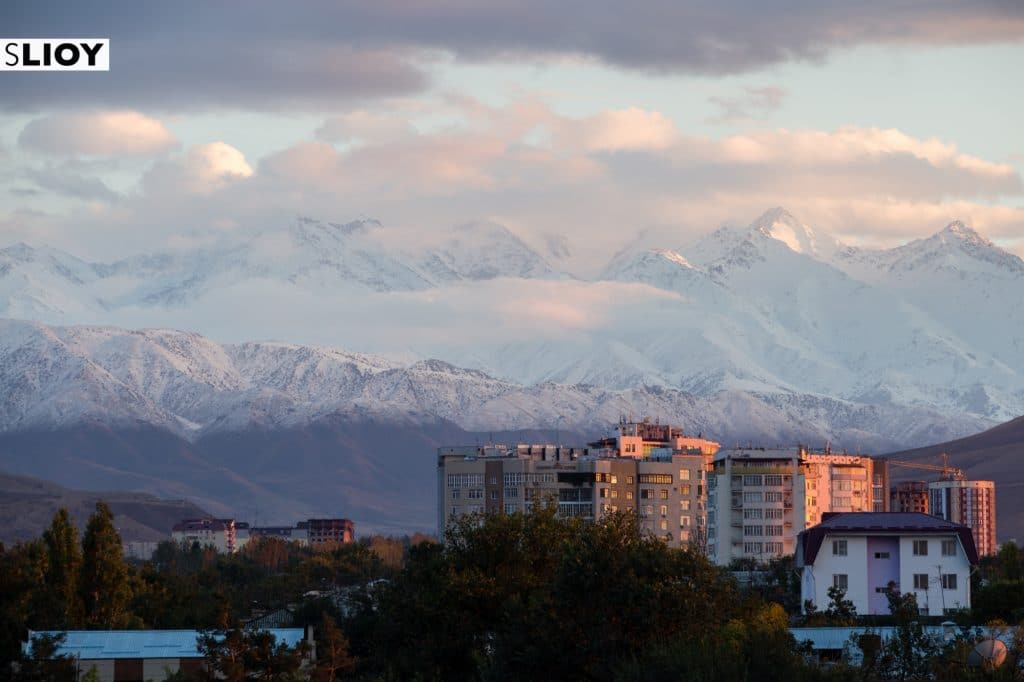 Oct – On the Road Again
And then it was time to leave – again. Like always. October was *actually* a whirlwind month: Bishkek to Istanbul to D.C. to Istanbul to Jordan to Istanbul. And yet, in retrospect, it was all about those last lazy days in Bishkek at the beginning of the month before I started traveling again. Especially because I moved out of the apartment that this photo was taken from (and the four-year relationship that had called the apartment home for the past year), the month is mentally very much more rooted in Bishkek than any of the others.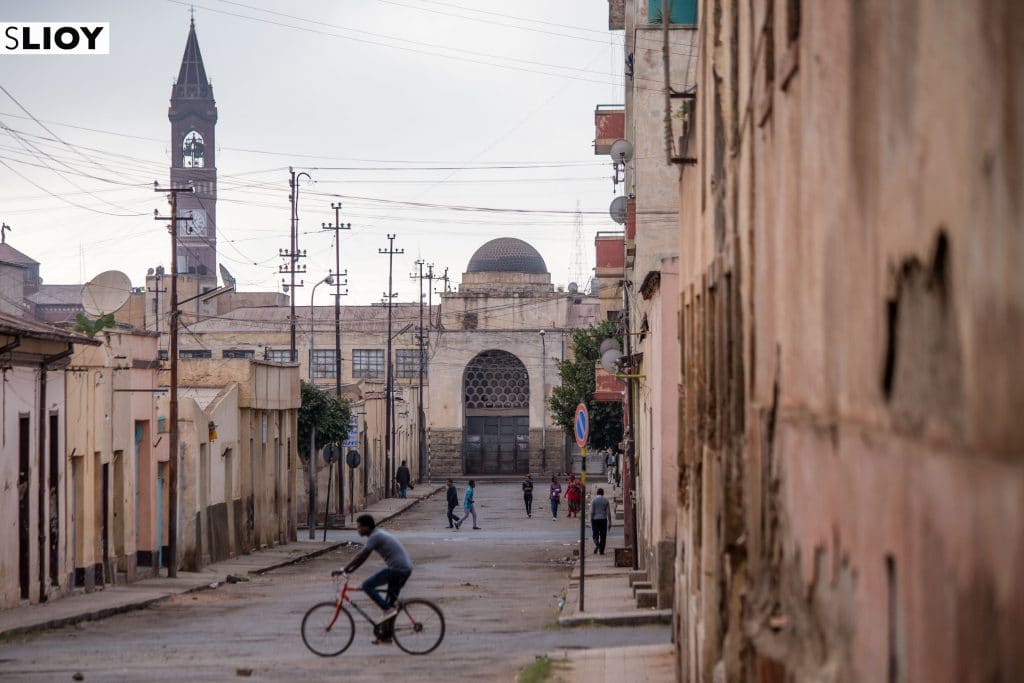 Nov – Offline in Eritrea
Lonely Planet gig number two of the year, this one a bit of a stretch for me given that I'd never visited the country or really even the continent* before. However… I had a visa, and that's a rare enough thing that I managed to talk my way into it. Eritrea. The 'North Korea of Africa', though I imagine Cuba is a better comparison to the situation on the ground. It was a weird trip, and one I haven't been able to make myself write much about yet (which fact isn't going to change here, now); but I'm planning to do better about that come next month.
* Well, I'd been to Egypt twice, but isn't that really the Middle East and not Africa?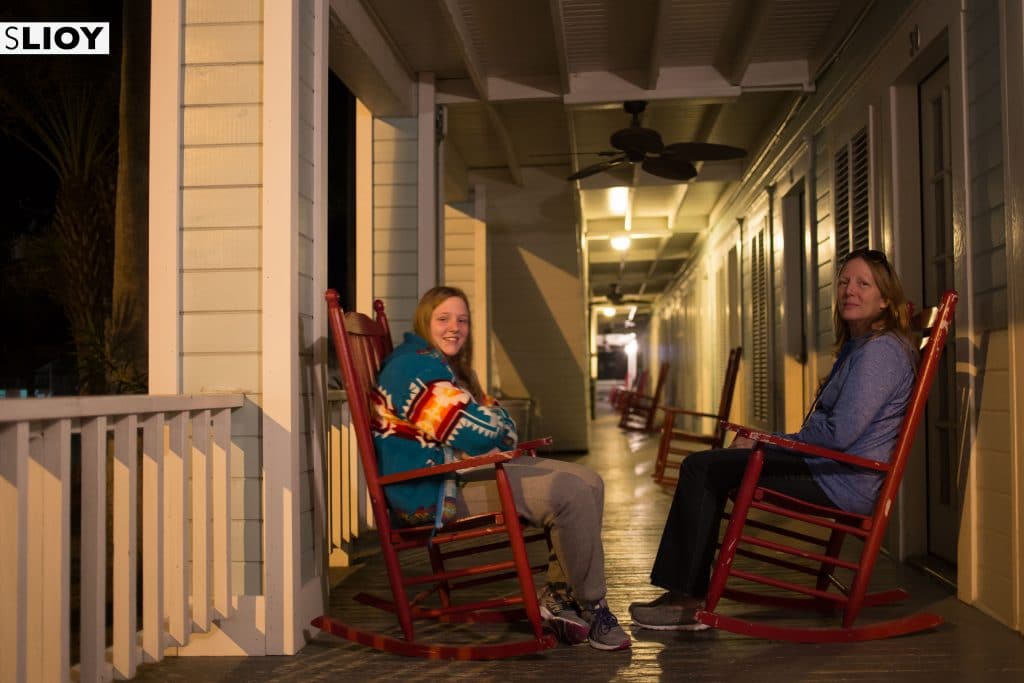 Dec – Deep in the Heart of Texas
I spent about two weeks in Bishkek, of course, but that was all head-down work and a little bit of hanging out. I didn't even leave town. No, more than that, December has been about family. A road trip with the aunt and sister along the Coastal Bend of Texas, Christmas in suburbia, and soon taking back off to get back to work on my third Lonely Planet project of the year: Texas. Y'all come back in 2017 now, ya hear? There'll be a lot more of boots and beaches and border towns come January.
Looking Forward: 2017
The first two months of the year I'll be working in Texas on that Texas guidebook project, one of the longest stretches I've spent in the US since moving away in 2008. Then, it looks like I'll finally be able to spend more time in Central Asia this coming year with a couple of big ongoing projects in Kyrgyzstan (making awesome hiking maps and planning awesome trips for bloggers) and two Lonely Planet projects that I'm hoping to land (Uz and KG). I'm also planning a summer trip to SouthEast Asia with a certain little sister of mine, which looks like it will be a combo of a few of my favorite places and maybe a visit to Thailand for (inexplicably) my first time ever. Between those three I'm basically already booked up through mid-August or so, and I bet it'll be about time by then to go test out some new hiking routes and make sure they're just as awesome as they have the potential to be. After that? Who knows. Maybe I'll get back around to blogging! 😉
As always, come with me on social media to follow along in real-time (or way-behind-time, as the state of internet may dictate).
Like what you see? Be sure to share on social media, or leave a comment below letting me know what you think!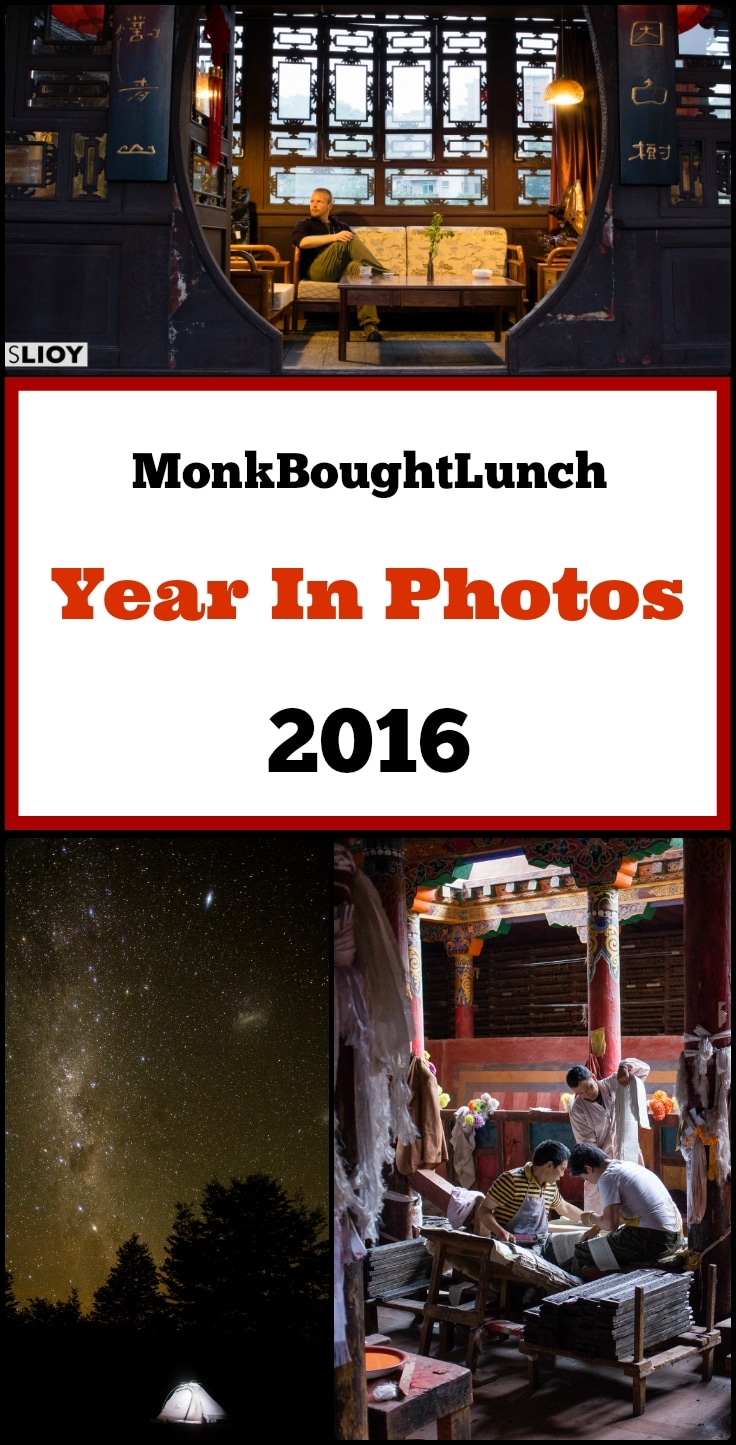 What was the highlight of your 2016?
What do you have planned for 2017?
Sound off in the comments or on social media!